By Vicki Arkoff
Categories Destinations, Europe, European Local Deals, France, Paris, Travel Tips and Secrets
Attention Parisian Goddesses: Groom your man for free at Chanel this month.
When's the last time Chanel offered you something for nothing? Never, that's when.
To show off its Bleu de Chanel line of men's grooming products, savvy Chanel is now manscaping gentlemen's beards (thank goodness), mustaches and sideburns…for free. The complimentary shaving service is called the "Hair today, gone tomorrow" treatment to help spiffy up hairy Parisian dandies.
Take advantage of this chiconomical deal by booking a complimentary grooming appointment at Chanel's one-of-a-kind Parisian beauty shop, the petite 800-square-foot boutique located near L' Hotel Herouet at 40 Rue des Francs-Bourgeois. Be quick. It's Saturdays and Sundays only until February 21.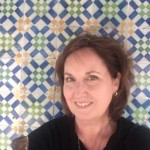 Vicki Arkoff's magazine work includes MAD, Daily Variety and Entertainment Weekly. She is the author of authorised biographies on Paul McCartney and Frank Sinatra.
Read more on Destinations, Europe, European Local Deals, France, Paris, Travel Tips and Secrets
Comments