By Vicki Arkoff
Categories Baltimore, Maryland, USA
Pop question: What three cultural icons do you most associate with Baltimore? If you're like me it's a no-brainer: macabre Edgar Alan Poe who died there, eccentric John Waters who films here, and the delicious Chesapeake Crabs that thrive here. Baltimore visitors dream about those Maryland Blue Crab beauties whether they're fried, made into succulent crab cakes (both lump and backfin), or simply steamed whole to be hammered open right on your table.
Although those butter-drawn crustaceans are my personal everything, I discovered that Baltimore has become a culinary destination for more than just crab. The city has long been known for two things: local seafood (crabs, mussels) and classic Italian specialties, both of which are available in abundance. But thanks to a growing number of ambitious chefs and inventive menus, Charm City can no longer be seen as a gastronomically tame town.
From award-winning chefs to some of the East Coast's oldest and most beloved pubs, Baltimore is far more varied than you might expect. Perhaps the best time of year to explore the city's culinary variety, is during Baltimore's Restaurant Week, held twice a year, in January and July, when diners can expect great bites at a great price at approximately 100 restaurants. The 10-day food event – which raises awareness for the Maryland Food Bank — features some of the city's most decadent and creative eats. Special prix-fixe menus offer two-course lunches and brunches, as well as three-course dinners. To help whet your appetite, here are several favorites:
Aggio: Baltimore's most imaginative Italian menu is curated by a Top Chef alumnus and James Beard Foundation Award finalist Bryan Voltaggio. Three-course dinners include Crudo, Tonnarelli Nero, Day Boat Scallops and Local Fluke options and Olive Oil Cake.
B Bistro: This venerable Bolton Hill favorite has a friendly, European vibe. The pretty patio is a great place to partake of fine comfort food: Fried Oysters, Beet Salad, Shrimp and Grits, Pork Tenderloin, or Chicken Ratatouille. Lastly, their outstanding house-made ice creams and sorbets are musts, so why not have a scoop of each!
Birroteca: This cool, hipster haven makes some of the best artisan pizza and pasta in Baltimore. Combine that with one of three first courses (hello, Roasted Red Pepper Arancini) for their Italian dinner special. For stellar pizza in the Canton neighborhood, our runner-up suggestion is Verde.
Bluegrass Tavern: After honing his talent at Baltimore International Culinary College, Chef Antonio Rice set up shop in the Federal Hill neighborhood to elevate southern comfort food. His fine dining four-course dinner includes options like Mississippi Caviar, Catfish Po'boy Sliders, Shrimp and Scallop Étouffée, Southern Chicken and Dumplings, and a Deconstructed Apple Pie a la mode.
Brewer's Art: Baltimore has long had a great bar scene, and brew pub is taking things to the next level with fine beers on the premises, plus a deep selection of beer, wine, and spirits. The dining room offers more than the usual pub grub. The tough Restaurant Week choices include Crispy Fairytale Eggplant, Choptank'd Steamed Mussels, Moulard Duck Schnitzel, Roseda Farms Dry Aged Steak Frites, and Upside Down Peach Cake.
Encantada: Located within the utterly amazing American Visionary Art Museum, this artistic adventure is reinventing modern American dining. Drawing on the importance of "roots," both creative and culinary, they support regional farms, ranches, and aqua-culture in bold, fresh, and entertaining ways.
Petit Louis Bistro: This fine French restaurant in Roland Park is offering temptations like classic Vichyssoise, Eggplant Napoleon, Bavette Steak, Rockfish, and Crevettes Grillees with Merguez Sausage, Couscous, Spinach and Saffron Beurre Blanc.
Salt: This truly American tavern serves innovative renditions of the classics that are "guaranteed to bring back nostalgic memories," says Executive Chef and Co-owner Jason Ambrose. Highlights include: Cucumber and Grape Gazpacho, Roast Chicken, Arctic Char, and Braised Beef Cheeks.
Sotto Sopra: This slice of Northern Italy in a romantic Mt. Vernon townhome is a dramatic night out, and on Opera Nights is literally a theatrical event. Chef Riccardo Bosio studied in Italy, and practiced his craft from London to the Black Sea before establishing his Washington DC and Baltimore restaurants.
Tio Pepe: This classic Mr. Vernon spot has served authentic Spanish cuisine in a fine dining setting for nearly 50 years. Three-course dinner options include treats like Paella a la Valenciana, Lomo de Cerdo a La Andaluza, and Pechuga de Pollo a laRiojana.
And for those who insist on ordering crab, dozens of Baltimore Restaurant Week participants are more than happy to oblige. The Oceanaire Seafood Room and the harbor-side Rusty Scupper offer different variations of local Crab Soup and Chesapeake Bay Crab Cakes. Mother's Federal Hill Grille has a lovely Maryland-style lump crab cake for lunch or dinner. And in the popular Inner Harbor McCormick & Schmick's Seafood serves a Crab Cake Sandwich, Crab Flatbread, and Alaskan King Crab prepared one of three ways.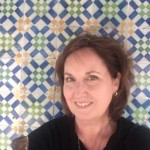 Vicki Arkoff's magazine work includes MAD, Daily Variety and Entertainment Weekly. She is the author of authorised biographies on Paul McCartney and Frank Sinatra.
Read more on Baltimore, Maryland, USA
Comments