By Vicki Arkoff
Categories Americas International Deals, California, Destinations, Food and drink, Hollywood, Los Angeles, North America, Type of Travel, USA
Whether you need to recover from an overzealous New Year's Eve or just want to start 2016 right with a really good meal, L.A. chefs are cooking up eye-opening morning-after menus for New Year's Day brunch.
What do L.A.'s best chefs recommend for hangover cures? "Water, sleep, and foods with fatty acids," says Executive Chef Michael Hung of Viviane at The Avalon Hotel in Beverly Hills. "Fried chicken is a perfect cure-all. My personal go-to is pickles."
VIVIANNE: At the cheery Avalon Beverly Hills, hotel guests will be treated to Viviane's New Year's Day Hangover Brunch, plus a Hangover Remedy Kit (Advil, sleep masks, Visine, breath mints, cold pack, and a shot of booze) delivered by room service. For the rest of us, Chef Hung's January 1st Hangover Brunch features specials like the truly yummy Fried Egg and Porchetta Ham Hoagie, Bone Marrow and Trout Caviar Short Stack of Whole Wheat Blinis, and Roasted Mushroom Bread Pudding with green onion pistou and truffle anglaise. And for a morning-after antidote, try mixologist Ryan Wainwright's "San Francisco Rooster Shot" – three shots, actually, one each of fresh wheatgrass juice, orange juice, and Tapatío Tequila.
ARTISAN HOUSE: Your diet can wait another day, because Mother's Guilty Buttermilk Pancakes are calling your name. This locals-favorite downtown spot will serve up its full breakfast menu, $10 bottomless Mimosas, plus a special $25 buffet filled with tempting comfort foods like Nacho Tater Tots, Mini Kobe burgers, mini Kobe hot dogs, and pizzas.
THE HUNGRY CAT: For hair-of-the-dog recovery, The Hungry Cat offers a purr-fect three-day brunch from 11 a.m. to 3 p.m. on Thursday, January 1 through Sunday, January 3, 2016, at both their Hollywood and Santa Monica Canyon locations. Seafood-centric options include Soft Shell Crab BLT and their signature Johnny Cakes with Smoked Trout Salad, plus bottomless Mimosas ($18) and Bloody Marys ($18). And for those vowing a raw diet for the New Year (or who are just craving oysters), The Hungry Cat's Raw Bar will also be open for brunch.
HERRINGBONE: At star chef Brian Malarkey's chic new Westside hotspot, his brunch menu gives a nod to the local SoCal markets and beach scene with options like his Farmer's Market Scrambled Eggs, Breakfast Pizza, and signature Lobster Roll. And ring in the New Year all over again with bottomless mimosas and inspired cocktails like the Peter Rabbit Mimosa with bruised basil lemonade.
MR. C: After a late night, continue the festivities in Beverly Hills with a $65 Venetian-style buffet brunch from 8 a.m. to 4 p.m. at The Restaurant at Mr. C. Carbs are Indulge on fluffy pancakes and waffles with sweet Nutella and bananas, a make-your-own omelet station, fresh fruit, yogurt, European cheeses, charcuterie, pastries and Mr. C's signature Cipriani Bellini. After 11 a.m., add to the indulgence and enjoy classic Cipriani pastas, seasonal salads and desserts.
THE BELLWETHER: There's a new brunch in town, and it's in Studio City, just down Ventura Boulevard between Universal Studios and CBS Studio Center. Nibble on Chef Ted Hopson's worldly comfort foods like Dutch Babies, Crispy Pork Rillettes (yes, Virginia, that is a pig's ear on top), and Eggs in Purgatory, and drink to forget your hangover with Ann-Marie Verdi's house-infused signature cocktails including special $8 Bloody Marys (a meal in a glass, garnished with a mini BLT) and $5 Mimosas.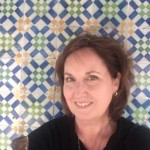 Vicki Arkoff's magazine work includes MAD, Daily Variety and Entertainment Weekly. She is the author of authorised biographies on Paul McCartney and Frank Sinatra.
Read more on Americas International Deals, California, Destinations, Food and drink, Hollywood, Los Angeles, North America, Type of Travel, USA
Comments