By Vicki Arkoff
Categories Destinations, Food and drink, North America, Oregon, Responsible Travel, USA
When you think of truffles do you first think of France? Italy? Well, Chef Sunny Jin of the Allison Inn & Spa thinks you should shift your attention to his home-state of Oregon, specifically to the verdant Willamette Valley, not far from Portland, at the heart of the state's exceptional wine country.
If anyone has the culinary knowledge to make a claim as bold as that, it's Chef Jin. He graduated at the top of his class from Portland's Western Culinary Institute where he received the Grand Toque Award. Jin completed his externship at Napa Valley's famed French Laundry, working for three years under renowned chefs Thomas Keller and Corey Lee.  He then went to Sydney, Australia to work at the top rated restaurant in the southern hemisphere, Tetsuya's, working alongside chef-owner Tetsuya Wakuda, before progressing to the kitchen at the world's top rated restaurant, El Bulli, in Catalonia, Spain, under Ferran Adria and Oriol Castro.
He returned to the U.S. because he recognized the emergence of Oregon as one of the country's pre-eminent food and wine destinations. "Oregon's commitment to seasonality and local produce most resembles European culinary communities," notes Jin. His search for a role in this emerging scene led him to Jory at The Allison Inn & Spa, one of the state's best-reviewed restaurants since its opening. "I wish to be a part of the continued growth of this extraordinary area and have always felt proud to call Oregon home."
I first encountered Chef Jin's innovative Oregon garden-to-table dining when he was one of 11 executive chefs chosen as Lexus epicure ambassadors, all of whom gathered for the first time to participate in the inaugural Lexus Culinary Classic, held at the Cavallo Point Resort on the San Francisco Bay in March, 2015. As a Lexus hotel partner chef, Jin cooked amazing dishes – including Oregon truffle sliders with pork belly pancetta and truffle aioli, addicting cones of truffled popcorn, and a brioche with Oregon white truffle and burrata – that wowed the handful of lucky guests. And just to underscore his firm belief in the high quality of Oregon truffles, he made and bottled truffle oil as parting gifts. "We decided to share one of our favorite local products, Oregon White Truffle Oil, from Czarnecki Family truffles," Jin said, grinning ear to ear. "While the initial scent of the oil may surprise you, the flavors are incredible."
A true flavor savior, Jin infuses Oregon truffles and truffle oil into numerous dishes served at his award-winning restaurant, Jory, a superb foodie destination. It's also the centerpiece of Newberg's beautiful Allison Inn & Spa (www.theAllison.com) — the #1 hotel in the Portland area, and an LEED Gold Certified "green" award-winner. Located among the vines and forested hills of Oregon's wine — and truffles — country, it's among the Pacific Northwest's most romantic getaways.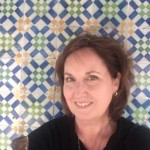 Vicki Arkoff's magazine work includes MAD, Daily Variety and Entertainment Weekly. She is the author of authorised biographies on Paul McCartney and Frank Sinatra.
Read more on Destinations, Food and drink, North America, Oregon, Responsible Travel, USA
Comments