By Vicki Arkoff
Categories Americas International Deals, Australia, Australia International deals, California, Destinations, Los Angeles, New South Wales, Sydney, USA
For the first time, American Airlines is adding daily service to the fifth continent. In a joint expansion, American Airlines and Qantas Airways will soon be offering daily, nonstop flights between Los Angeles International Airport (LAX) and Sydney Airport (SYD) with its flagship Boeing 777-300ER. Then, in early 2016, Qantas will add another six flights per week between Sydney and San Francisco International Airport (SFO), traveling across the Pacific.
"Qantas has been a fantastic partner through oneworld and our joint business relationship, and strengthening those ties has provided us with a solid foundation to introduce American-operated flights into the Australian region," said Doug Parker, chairman and CEO of American Airlines. "Our customers have asked us to broaden our reach to important business destinations across the Pacific, and flying our flagship aircraft, the Boeing 777-300ER, to Sydney, will provide another world-class travel experience from our key gateway at LAX."
American's new service between LAX and SYD will be operated by the state-of-the-art, three-class Boeing 777-300ER with best-in-class premium customer offerings. The aircraft's products and services feature all-aisle access, fully lie-flat seats and a walk-up bar in the premium cabins; Main Cabin Extra seating provides more legroom; and all seats feature personal, in-seat entertainment screens with up to 250 movies, over 180 TV programs and more than 350 audio selections, international Wi-Fi capability, and universal AC power outlets and USB ports.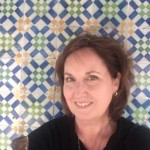 Vicki Arkoff's magazine work includes MAD, Daily Variety and Entertainment Weekly. She is the author of authorised biographies on Paul McCartney and Frank Sinatra.
Read more on Americas International Deals, Australia, Australia International deals, California, Destinations, Los Angeles, New South Wales, Sydney, USA
Comments