By Vicki Arkoff
Categories Australia, California, Caribbean Islands, Cruises, Destinations, Florida, Food and drink, Ft. Lauderdale, Great Escapes, Hawaii, Los Angeles, Mexico, North America, Pacific, Panama, South America, The Bahamas, Turks and Caicos, Type of Travel, USA
Word to the wise: if Chef Curtis Stone invites you to a private dinner, say yes. Holiday Goddess editor Vicki Arkoff joined the Aussie restaurateur for a VIP soiree, where he announced his new partnership with Princess Cruises.
Following cocktails and hors d'oeuvres at Millwick in downtown Los Angeles, the New York Times bestselling cookbook author announced that award-winning Princess Cruises has named him their new culinary star, assigning him with the creation of an elevated menu for the new "Crafted by Curtis" dining program to be served in the main dining rooms of Princess Cruises ships beginning this fall, then rolling out fleet-wide by the end of this year. Moreover, Curtis Stone's Chef's Table experience will debut in early 2016, and SHARE by Curtis Stone will be his first restaurant at sea. SHARE offers an exclusive specialty dining experience for guests with a menu of signature dishes imagined for sharing (naturally enough), in an environment designed for conversing and creating memories. SHARE will debut aboard Ruby Princess and Emerald Princess this December.
Then dinner was served, giving us the first taste of Curtis' uniquely curated new SHARE dining experience — and boy, did it get the party started! The shared plates we were served quickly encouraged connecting with tablemates by offering intriguing dishes served family style: a Charcuterie starter course; Butter Roasted Lobster with Caramelized Endive and Endive Foam; Twice Cooked Duck Leg with Fennel, Bacon jus and Parmesan Crumb; Tagliatelle with Roasted Alaskan Crab, Chili and Parsley; and Dark Chocolate Cremeux with Toasted Hazelnut Feuilletine and Burnt Vanilla Bean Ice Cream.
On board the Princess ships, hospitality designer Jeffrey Beers International has developed a comfortable dining ambiance to reflect Chef Stone's creative vision stemming from his childhood mealtime experiences, which were about food, family, community and connection. A signature feature of SHARE is a communal table designed to encourage the sharing of a freshly prepared meal in the company of friends and family. Hand blown glass pendants etched with some of Chef Stone's favorite recipes cast an intimate glow. Elements not often seen in cruise ship restaurant interiors add to the friendly atmosphere – low-backed banquettes, upholstered in luxe Chesterfield tufted leather and decorative curios from Chef Stone's own collection including photographs and travel souvenirs to make guests feel right at home.
"It's only natural that my first restaurant at sea is named SHARE, as sharing food family-style with family and good friends is the most enjoyable way to eat," said Chef Stone. "I love the process of passing plates amongst each other and creating meaningful connections through the food and conversation. I've worked feverishly to create elegant, tasty dishes that I'm really proud to serve in a beautiful and relaxed environment, and I'm excited that SHARE is set to become a special part of people's holiday memories and experience at sea."
Following the debut of SHARE aboard Ruby Princess sailing from Los Angeles on cruises to Hawaii and Mexico and Emerald Princess sailing from Ft. Lauderdale, Florida to the Caribbean (including The Bahamas and Turks and Caicos) this December, the rollout will continue aboard Coral Princess cruising the Panama Canal in January 2016 and then Sun Princess in April 2016, which will bring Chef Stone's restaurant at-sea to his homeland of Australia.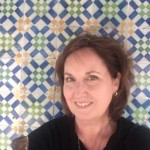 Vicki Arkoff's magazine work includes MAD, Daily Variety and Entertainment Weekly. She is the author of authorised biographies on Paul McCartney and Frank Sinatra.
Read more on Australia, California, Caribbean Islands, Cruises, Destinations, Florida, Food and drink, Ft. Lauderdale, Great Escapes, Hawaii, Los Angeles, Mexico, North America, Pacific, Panama, South America, The Bahamas, Turks and Caicos, Type of Travel, USA
Comments