By Tamara Pitelen
Categories New Zealand, South Island
Pull up a chair at an outdoor table in front of the Wobbly Kea Café on the Arthur's Pass road and chances are you'll soon be joined by some of the cheekier locals.
Known for their intelligence, playfulness and insatiable curiosity, the kea is the world's only alpine parrot. Named New Zealand's 2017 Bird of the Year, they live in the Southern Alps of the South Island and even have their own David Attenborough BBC documentary, titled The Smartest Parrot.
If you find yourself with a kea companion, whatever you do, don't feed them. Inappropriate food is one of the reasons they are an endangered species. Being hit by cars is another so keep your eyes peeled when driving the spectacular 900 metre alpine pass between Christchurch and the West Coast.
Holiday Goddess Postcard by Tamara Pitelen. Would you like to contribute to Holiday Goddess Postcards? Follow Holiday Goddess on Twitter to find out more. We're hiring!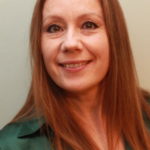 Tamara Pitelen is a writer, editor and PR consultant who specialises in wellness and spirituality. Now based in Bath, UK, Tamara has spent 20 years writing for newspapers, magazines and websites whilst living in Dubai, Hong Kong, Japan, England, New Zealand and Australia.
Read more on New Zealand, South Island
Comments