By Vicki Arkoff
Categories Arizona, Exotic Destinations, Health and fitness, North America, Spa breaks, Travel Tips and Secrets, Tucson, Tucson, Type of Travel, USA
Vicki Arkoff gets the bare facts of an iconic burlesque queen's plan to bring sexy back to Tucson's world-renown wellness resort.
Set in the Tucson, Arizona low desert, the world-class health and wellness resort destination Canyon Ranch http://www.canyonranch.com/tucson has always been attractive, but its workout program is about to get a whole lot sexier than the spa's usual yoga-wear dress code. Burlesque queen and lingerie fashion designer Dita Von Teese is coming to town to teach adventurous Canyon Ranch guests the art of striptease, June 8 through 12.
Consider it a sexy seminar in female empowerment. "Burlesque has become a uniquely modern feminist moment," says Ms. Von Teese, who's been credited with resurrecting the seductive art form, and has turned it into a mini publishing and fashion empire. At Canyon Ranch she'll lead a Burlesque/Striptease Workshop, teach the history of Burlesque, lead the Dita Von Teese Fit Strip Class, and demonstrate her ruby-lipped beauty routine. When Von Teese is through baring her secrets, students will have learned an entire striptease routine including classic steps like "The Burlesque Strut," and proper techniques for improper removal of garters, stockings and gloves.
Von Teese's seminars are for ladies only (sorry guys, no peeking). But men are free to book a room and try any of Canyon Ranch's other fitness, health and wellness classes and facilities, and are welcome to join the week's special sexuality discussions lead by Canyon Ranch's wellness experts, though they'll be geared mainly to women.
If the sexy week titillates your interest, give Canyon Ranch a whistle and book their five-night package with rooms starting at $5,460 per person for double occupancy. The all-inclusive package includes room, dining, airport transfers, unlimited classes, gratuities, and $670 credit for spa treatments or medical appointments. Ostrich feather fans are not include however, so daring holiday goddesses might want to pack their own.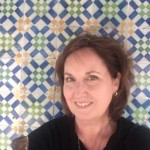 Vicki Arkoff's magazine work includes MAD, Daily Variety and Entertainment Weekly. She is the author of authorised biographies on Paul McCartney and Frank Sinatra.
Read more on Arizona, Exotic Destinations, Health and fitness, North America, Spa breaks, Travel Tips and Secrets, Tucson, Tucson, Type of Travel, USA
Comments