By Vicki Arkoff
Categories Beverly Hills, California, Destinations, Food and drink, Great Escapes, North America, Shopping, Travel Tips and Secrets, USA
If you haven't seen ritzy Beverly Hills in a few years, you might not recognize the grand old gal.

Except for a few old-guard restaurants, Beverly Hills' famous but once-sleepy luxury shopping district used to roll up its sidewalks at night. I'm glad to report that the prestigious city within the larger city of Los Angeles has woken up in a big way; it now features live theater stages, concerts, a thriving new dining and craft cocktail scene, new-attitude retail shops, and spruced-up luxury hotels.
Beverly Hills has been slow to update it's style, but in the past couple years it has entered a new era of modern luxury with the new Wallis Annenberg Center for the Performing Arts, a wide-variety of live bookings at the Saban Theatre, celebrity presentations and screenings at The Paley Center for the Media, and even a night club, The Dave Koz Lounge, where dinner guests such as Tom Jones have spontaneously jumped on stage.
Hot dining spots include several from some of America's greatest resident chefs: Bouchon is the great Thomas Keller's fabled French bistro; Scott Conant serves up pricey Italian at Scarpetta; Curtis Stone's brilliant Maude reinvents American food; and Spago is Wolfgang Puck's flagship while his CUT steakhouse and new Petit CUT private dining room serve perhaps the best steaks in the country. Notably, two of the world's greatest sushi chefs reign here: famed chef Hiro Urasawa serves the pinnacle of omakase dining at Urasawa on Rodeo Drive (possibly the most expensive meal in the country), while Matsuhisa on La Cienega Boulevard remains the original launching pad for Chef Nobu Matsuhisa.
Newer hotspots are heating thing up, including Chef Michael Hung's modern Viviane, popular for three great poolside meals a day plus a killer weekend brunch and one of the best cocktail programs around; the lively scene at Spaghettini; the meat-centric BOA Steakhouse; Fred's at Barney's New York department store for a rare balcony view of the city; Mr C's chic hotel lobby dining; Ryan Gosling's Moroccan-flavored Tagine; and the brand new 208 Rodeo for an Aubrey Hepburn-worthy breakfast (or lunch or dinner) near Tiffany's.
The city has more than 2,200 hotel rooms and is home to one of the largest concentrations of five-star hotels in the U.S., second only to New York City. Holiday Goddess favorites include The Peninsula, the iconic Beverly Hills Hotel, secluded Hotel Bel-Air, the historic Beverly Wilshire, and the five-star-dining adjacent Montage Beverly Hills (next door to Bouchon and across the street from Wolfgang Puck's Spago).
New hotels and renovations offer everything from chic and intimate to lavish and grand. The 49-room Mosaic Hotel transformed into a whimsical boutique property complete with a bowler-wearing doorman and wallpaper decorated with palm trees. The Avalon Beverly Hills is an intimate mid-century hideaway that will soon undergo a fresh remodel by designer Kelly Wearstler.
Viceroy Hotel Group's five-star L'Ermitage Beverly Hills has 117 newly-redesigned suites, public areas, and restaurant. The spacious suites now have Venetian cut-glass mirrors, reflective caramel-colored walls, celebrity-inspired dressing rooms, and walk-in closets.
The biggest news of all will be the 2017 opening of Waldorf Astoria Beverly Hills to be built next door to The Beverly Hilton (home of the annual Golden Globes). The ultra-luxurious 12-story, 170-room Waldorf hotel and residences will have have floor-to-ceiling windows, landscaped private balconies, and Villa Suites with manicured private garden terraces, while the rooftop pool deck will be the largest in Beverly Hills.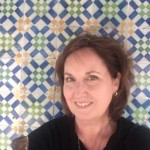 Vicki Arkoff's magazine work includes MAD, Daily Variety and Entertainment Weekly. She is the author of authorised biographies on Paul McCartney and Frank Sinatra.
Read more on Beverly Hills, California, Destinations, Food and drink, Great Escapes, North America, Shopping, Travel Tips and Secrets, USA
Comments