By Vicki Arkoff
Categories California, Destinations, Great Escapes, North America, Palm Springs, Spa breaks, USA
The lunar calendar guides sun-worshipping clients at Avalon Hotel Palm Springs' newest full-service spa.
In a resort area filled with destination resorts and spas, it takes a seriously new approach to yield fresh results.
At the chic boutique hotel Avalon Palm Springs (www.avalonpalmsprings.com), the hipster hideaway in California's famous desert playground turned its focus from the sun to the stars. There, its high-concept new spa program now rotates around two Moon Phase Rituals that combine celestially-inspired holistic massage and botanical skin treatments.
The Waxing and Waning "moon magic" treatments (105 minutes, US$220) offer similar services, but focus on different wellness priorities (digestive and immune system vs. systemic support) and customize different organic ingredients to align bodies with lunar phases. Waxing Moon begins on a Vichy shower wet table for full-body exfoliation using a fresh sage, salt and charcoal scrub, concentrates on abdominal massage, and uses cypress and sage essential oils in a warm-oil scalp treatment.
Waning Moon's moisturizing body scrub employs sugar with shea butter and jojoba oil, gives special attention to hands and feet, and infuses its scalp treatment with anise and palmarosa oils. A facialist then takes over, armed with the raw, organic Dr. Alkaitis skin care line for a nine-step, 60 minute treatment. The concept is part neuroscience, part alchemy.
"Moon cycles invite people to live in a natural rhythm. Since we're 70% water, the moon's gravitational pull has an effect on our bodies," says American Medicinal Arts founder Jason Harler, who created Estrella's new menu, and personally sows and grows the spa's herbs according to astrological charts used in biodynamic farming. Organic ingredients — pure plant oils (jojoba, avocado, coconut and shea) and medicinal herbs (comfrey, sage, rosemary and mint) — are harvested during the waxing moon then dried during the waning moon to harness maximum potency. "We're inspiring people that, in many ways, their medicine cabinet is their spice cabinet."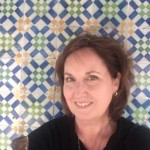 Vicki Arkoff's magazine work includes MAD, Daily Variety and Entertainment Weekly. She is the author of authorised biographies on Paul McCartney and Frank Sinatra.
Read more on California, Destinations, Great Escapes, North America, Palm Springs, Spa breaks, USA
Comments