By Vicki Arkoff
Categories Destinations, Festivals, Great Escapes, Mackinac Island, Michigan, North America, Travel Tips and Secrets, Type of Travel, USA
For a truly American Halloween, book Michigan's Grand Hotel quick, while you have a ghost of a chance.
Every American vacationer worth her salt knows that Michigan's legendary Grand Hotel on scenic Mackinac Island is one of the grandest historic hotels in the USA, but could the world's largest summer hotel also be the world's largest haunted hotel? Mysteriously, the National Historic Landmark has always locked its doors for Halloween — until this year.
For the first time in Grand Hotel's 129-year history, the iconic property will lengthen its season this month to include a final celebration for Halloween weekend concluding on November 2. Lucky guests can book to stay, play, dine, dance, and see Grand Hotel as it has never been seen before…and will perhaps run into the ghosts of former guests including such luminaries as Lord and Lady Astor, Mark Twain and five U.S. Presidents: George Bush Sr., Bill Clinton, Gerald Ford, John F. Kennedy, and Harry Truman.
The special Grand Hotel Halloween weekend dispenses with the tricks to feature all-inclusive treats for two nights, with accommodations, breakfast, formal five-course dinners, and special events and entertainment. The ghoulish fun begins Friday evening, October 30, at the Welcome Reception followed by dinner in the Main Dining Room. Then brave guests can wander the 3,000 foot Haunted Trail starting at the Pool House and ending at The Gate House for Halloween Kick-off Bash featuring Delilah DeWylde and the Lost Boys, or a screening room viewing of the movie "Hocus Pocus."
Saturday morning starts with Michigan's most lavish breakfast in the Main Dining Room featuring a build-your-own Bloody Mary bar. Activities include a pumpkin-carving contest, free admission to the Haunted Theatre, and Haunted Afternoon Tea in the Grand Hotel Parlor. End your night with another special dinner in the Main Dining Room and make sure you try the hotel's most-popular dessert, their famous Grand Pecan Balls — more than 50,000 are served each season. The Grand Halloween Ball and Costume Party follows, with prizes, cookie-decorating, beer and wine, a photo booth, Tarot and palm readers, and dancing to a live rockabilly band. Don't worry if you forget to pack a costume, because behind the Grand Hotel's Gate House restaurant is the Outlet Store where you can buy the official Grand Hotel uniforms worn by the first-class waiters, maids and bellboys.
Book quick while you still have a ghost of a chance of getting a room. Parking is not included, because cars are not allowed on traditional, nostalgic Mackinac Island, just horse and carriages and bicycles. Treat yourself to a grand tour of the Grand Hotel property and the island's many bridle-path highlights with a guided carriage tour, the best I've ever experienced (sorry, Central Park).
Built in 1886, America's true grand hotel was created as a luxurious, exclusive summer getaway and has hosted so many First Ladies, that the owners – the Musser Family — designed and named special suites for each, namely: Laura Bush, Rosalynn Carter, Betty Ford, Jacqueline Kennedy Lady Bird Johnson, Dolley Madison, and Nancy Reagan, plus special presidential suites dedicated to Presidents Eisenhower, Jefferson, and Lincoln. (After all, the imposing building looks a bit like The White House.) The Grand Hotel has 390 rooms, and no two are the same, particularly the cheery new 2015 Cupola Suites designed by long-time Grand Hotel designer Carleton Varney.
Movie fans will note that Greta Garbo's furniture from the 1932 film "Grand Hotel" can be spotted in the main lobby, and Esther Williams' shapely memory haunts the hotel's famous 500,000-gallon swimming pool where her 1947 movie "This Time for Keeps" was shot. Fans of the 1980 drama "Somewhere in Time" have always flocked to the Grand Hotel to walk in the footsteps of Christopher Reeve and Jane Seymour, and to sleep in the romantic Jane Seymour and Somewhere in Time Suites. Very important people can reserve The Lodge of Teddy Roosevelt which features antique furnishings, hunting trophies and other U.S. Presidential memories.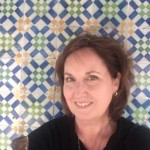 Vicki Arkoff's magazine work includes MAD, Daily Variety and Entertainment Weekly. She is the author of authorised biographies on Paul McCartney and Frank Sinatra.
Read more on Destinations, Festivals, Great Escapes, Mackinac Island, Michigan, North America, Travel Tips and Secrets, Type of Travel, USA
Comments