By Vicki Arkoff
Categories Americas International Deals, Americas Local Deals, Destinations, Food and drink, Great Escapes, New York, North America, Travel Tips and Secrets, USA
If standing for hours in cold, crowded & crazy Times Square isn't your idea of a glam New Year's Eve, you're not alone. For ultra exclusive options, bring your credit card & follow Vicki Arkoff to the rooftops.


Celebrating New Year's Eve in New York City's Time Square is one of the world's top bucket-list events — to personally witness the iconic 60-second countdown to midnight, slow-mo ball drop, and pyrotechnics on giant Toshiba Vision screens. But do you really want to stand in the noise and cold for hours, just to see pre-recorded performances by Carrie Underwood, Demi Lovato, and Wiz Khalifa (who are actually somewhere far away, warm and dry and, let's face it, somewhere more fun)?
Good thing that the Big Apple offers big options for extraordinary ways to ring in the New Year in style and lavish comfort.
Celebrate high above the maddening crowds inside Manhattan's Hotel 48LEX's penthouse suites where one set of lucky guests will have the opportunity to throw the ultimate New Year's Eve celebration with the Penthouse Floor Buyout Package. For $15,000, the package begins with a complete takeover of the four-star boutique hotel's luxe Penthouse Level including individual penthouse suites for two couples in The Lexington and The Avenue – for two nights on December 31 and January 1.
In your top floor chambers, the hotel will cater a two-hour catered cocktail party for 10 so you can enjoy the view with good company, your own bartender, and background music provided by a live string trio. Extra treats include a chauffeured SUV ride to dinner, two bottles of Dom Pérignon, keepsake Tiffany champagne flutes, and Jacques Torres Champagne Truffles. On New Year's Day, sleep in late then enjoy the boozy brunch at Lexington Brass downstairs, plus a restorative one-hour in-room massage before a Bentley sedan returns you to the airport or train station or your real life elsewhere in the city.
If you'd rather be in the middle of the action but not rub elbows with the hoi polloi, you can't beat the overnight bash at The Knickerbocker Hotel right at the edge of Times Square. For the first time in 95 years, the legendary property will throw a dinner dance at Charlie Palmer's at the Knick, the hotel's fourth floor restaurant. Executive Chef Cliff Denny has planned a swanky, one-time-only menu of Gatsby-era favorites including Beef Wellington and Lobster Thermidor. Guests will then have an exclusive peek of a hush-hush unveiling at the hotel's rooftop bar, St. Cloud, where live performers and a DJ will keep guests busy on the dance floor before everyone enjoys an ultra-exclusive Times Square view just 150 feet from the famous Waterford Crystal Ball. Overnight packages for two start at $2,890 and include admission to The Knickerbocker's black-tie New Year's Eve Private Gala and New Year's Day Brunch. Still too public for you? The Knick's Skypods are available for groups of 12 to 20, and are located with either a corner view directly over Times Square, or birds-eye vistas of Broadway or 42nd Street or Broadway. For the ultimate VIP experience, you may still be able to reserve the Waterford Crystal Lounge at St. Cloud, a private party space with floor-to-ceiling glass walls, rooftop access, and seating for up to 22. Please: just remember to include me on the guest list.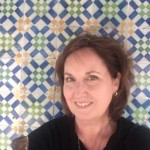 Vicki Arkoff's magazine work includes MAD, Daily Variety and Entertainment Weekly. She is the author of authorised biographies on Paul McCartney and Frank Sinatra.
Read more on Americas International Deals, Americas Local Deals, Destinations, Food and drink, Great Escapes, New York, North America, Travel Tips and Secrets, USA
Comments