By Vicki Arkoff
Categories Arizona, North America, Scottsdale, Travel Tips and Secrets, USA
There's lots to love about the vintage vibe & mid-century-priced deals at Scottsdale's iconic desert getaway.
Of all the road trips I took as a kid traveling with my family in our Ford Country Squire station wagon, one of my all-time favorite repeat pit-stops was at the Hotel Valley Ho in Downtown Scottsdale, Arizona. Located near the Western town's art gallery district with views of the stark desert mountains, it was a mid-century desert dream. Built in 1956, it was a snazzy, swinging, Rat Pack kinda place with space-age style and a fantasy swimming pool scene. We dug the playful vibe. The grownups dug the poolside fashion shows and Hollywood celebrity sightings.
Today, Hotel Valley Ho remains stylishly iconic, thanks to its meticulous restoration in 2006 that concurrently modernized the place with new décor, suites, menus, amenities, and appeal to hipster travelers as well as locals who fill the lobby bar nightly for its popular $6 happy hour. Keeping its eye on retro aesthetics, Hotel Valley Ho retains a vintage vibe just about everywhere from the original cast-brick work and pool umbrellas outside, to the interior's modern furnishings with playfully winks to their '50s ancestors. Even the Blood Orange Margarita and Orange Basil Fizz blend in perfectly with the vivid color scheme.
Guest rooms and suites in the original wings have been redesigned in keeping with the hotel's classic style. Guests choose from a collection of bright guest rooms with private patios or balconies, ranging from a playfully petite Studio Guest Room to a posh one- or two-story Tower Suite with kitchens, fire features, freestanding bathtubs, and boomerang couches. New elements include décor, 49-inch HD TVs, and hip furnishings that are mix and match custom-built and designer pieces. The ZuZu Lounge and hotel lobby have also been completely redone.
This year, the unique hotel is celebrating the 10th anniversary of its reopening with a new refresh and special deals available all year long. What's the big deal? Oh, just 10% off a guest room or suite, $10 in hotel bucks per night, a 10th anniversary arrival amenity, a $10 room upgrade based on availability, and your fourth night is free. Two welcome drinks will instantly get you in the spirit (pun intended) of the place. Also, every day this year, a different lucky guest will be upgraded to a suite. Whether or not you're the night's winner, everyone can turn a visit into an extra bubbly celebration by ordering a $10 split of Le Grand Courtage Brut sparkling wine at ZuZu or (better yet) via room service.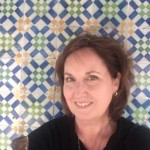 Vicki Arkoff's magazine work includes MAD, Daily Variety and Entertainment Weekly. She is the author of authorised biographies on Paul McCartney and Frank Sinatra.
Read more on Arizona, North America, Scottsdale, Travel Tips and Secrets, USA
Comments