By Vicki Arkoff
Categories North America, Rapid City, South Dakota, Travel Tips and Secrets, USA
Holiday Goddess' new Haunted Hotels series by Vicki Arkoff features spooky sleepover suggestions guaranteed to inspire dreams of things that go bump in the night.
Sleeping with ghosts in America's most haunted hotels is not for the faint of heart, but for many it's an unforgettable adventure not to be missed, especially with Halloween approaching. And when specters have the good taste to haunt luxury lodges and charmingly intimate B&Bs, you might not even mind when they steal the 400-count Egyptian cotton sheets a little (as long as they don't cut eye-holes in them).
Hotel Alex Johnson  — Rapid City, South Dakota
Once known as "The Showplace of the West," the historic Hotel Alex Johnson is now considered one of America's most haunted places. Yet, no one's quite sure why the "Lady in White" haunts the eighth floor of this landmark. Built in 1927 by a railroad tycoon, it was meant to coincide with the construction of a nearby "tourist trap" to be called Mount Rushmore. The ghost is believed to be a regular customer who mysteriously jumped from the window of room 812, dying from the fall.
There have been occasional ghostly sightings in the halls ever since, including some of Alex Johnson himself, and eighth floor guests sometimes awake to find their window is unexpectedly open, and their drawers have been placed upside down. Some eighth floor guests have reported that the giggling ghost of a young girl would knock on their door, night after night, only to disappear in the hallway. (For the record, I slept on the eighth floor and was only visited by a friendly maid.) Whether the hotel's infamous death was suicide, murder or an accident we'll never know, but it's clear why the tasteful lady chose the Alex Johnson: it's the best hotel in the Black Hills, filled with historic charm and crowned by the deco-styled Vertex Sky Bar on the roof, bathed in moody neon light.
Hotel Alex Johnson has hosted six US Presidents from Calvin Coolidge to Ronald Reagan, but it's possibly most famous for becoming the on-location home for Alfred Hitchcock and Cary Grant during the filming of "North by Northwest." It's now the newest member of the Curio Collection by Hilton brand, but it still exudes authentic, olde tyme charm and is the only haunted hotel I know of that will earn guests HiltonHonors points. For those who dare, you can book a Ghost Adventure Package for a US$99 upgrade, which includes an overnight stay in a reportedly haunted room, a K2 meter (aka "ghost detector"), free valet parking, free access to the Vertex Sky Bar, and a US$25 dining credit.
As long as you're in a spooky frame of mind, make sure to visit other extreme regional highlights, including Badlands National Park, the classic Wild West town of Deadwood, Wind Cave National Park, and Jewel Cave National Monument. Rapid City is a perfect pivot point for an unforgettable American road trip adventure from Crazy Horse Memorial and Mount Rushmore to Custer State Park for the annual buffalo stampede and a bucket-list of wild animal sightings. For more info:  https://www.travelsouthdakota.com/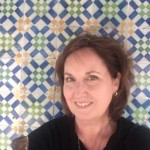 Vicki Arkoff's magazine work includes MAD, Daily Variety and Entertainment Weekly. She is the author of authorised biographies on Paul McCartney and Frank Sinatra.
Read more on North America, Rapid City, South Dakota, Travel Tips and Secrets, USA
Comments