By Vicki Arkoff
Categories California, Destinations, Long Beach, Los Angeles, North America, Travel Tips and Secrets, Type of Travel, USA
Holiday Goddess editor Vicki Arkoff checked into this spooky hotel-on-a-ship to find out why it's aptly nicknamed "The Grey Ghost." 
The Queen Mary — Long Beach, California
Once the largest passenger ship in the world, the stately Queen Mary retired from cruising in 1967, becoming a permanently-docked hotel in Southern California's Long Beach Harbor near Los Angeles. The renovated "Grey Ghost" features the pinnacle of authentic Art Deco grace and style from the original 1930s artwork to the unique staterooms and suites with operable portholes and to the numerous sightings of spirits who apparently sailed onboard long ago. The Queen's Salon is supposedly the favorite haunting spot for the ghost of a young woman dressed in white, while a less-affluent lady has been seen in the Tourist Class Swimming Pool. Two pool drowning victims are said to haunt the First Class Swimming Pool, children have been seen and heard near the storage room, and a gentleman in a 1930s suit lingers in the First Class suites. When the ship served in World War II a tragic event left 300 men drowned, and rumors have it that they can sometimes be heard pounding on the exterior walls, crying for help.
Recently, two workers, on two occasions, were in the First Class Pool room when they were scratched by…something unseen. Perhaps coincidentally, this occurred during the Queen Mary's Dark Harbor haunted ship event that celebrates Halloween each year. The ship also offers paranormal ship walks and investigation tours, and a Dining With The Spirits evening that combines horror d'oeuvres with a ghost hunt and haunted history tour.
If dining on board at Sir Winston's, Promenade Cafe or at the Champagne Sunday Brunch, you might want to stick with the grilled items, because the ship's old oven, tragically, is where the body of a WWII cook was found after he was killed because troops hated his cooking. Choosing your room is no less tricky since all 346 of the original first-class staterooms and nine suites are unique. Just don't ask for Cabin B340 because it had so many disturbances that it's no longer rented.
The wonderful Aquarium of the Pacific is walking distance of The Queen Mary, and in October it becomes the "Scarium of the Pacific" with spooktacular family events. Also nearby is SoCal's best embarkation points for whale-watching cruises and to boat shuttles to Santa Catalina Island, just an hour away via Catalina Express which offers up to 30 departures daily. (And how's this for a chiconomical deal, Goddesses? You can ride for free on your birthday.) For details and other local sights explore the Long Beach visitors guide: www.visitlongbeach.com.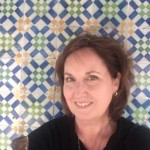 Vicki Arkoff's magazine work includes MAD, Daily Variety and Entertainment Weekly. She is the author of authorised biographies on Paul McCartney and Frank Sinatra.
Read more on California, Destinations, Long Beach, Los Angeles, North America, Travel Tips and Secrets, Type of Travel, USA
Comments