By Vicki Arkoff
Categories Americas Local Deals, California, Destinations, Food and drink, Los Angeles, Travel Tips and Secrets, USA
No time, energy or equipment to cook Christmas dinner while on holiday in L.A.? Book, don't cook, at one of Holiday Goddess editor Vicki Arkoff's fave restaurant feasts.
With all that tree trimming and gift wrapping filling to-do lists lately, it seems there's no time left for Christmas dinner cooking. For all of us who aren't Mrs. Claus or Martha Stewart, or don't have a kitchenette in our hotel rooms while traveling in sunny SoCal, here's wannabe-perfectionist's guide to some of Los Angeles' best Christmas dinners.
< 208 Rodeo Restaurant
Dashing to Tiffany & Co. in Beverly Hills for a last minute gift? Do it on your way to the new 208 Rodeo Restaurant right next door on cobblestoned Via Rodeo, a mini Winter Wonderland this time of year. Better yet, Executive Chef Chris Barnett will serve a prix fixe Christmas Dinner ($85) features Roasted Pheasant Bisque, Duck Leg Confit, Persimmon Burrata Salad, Main Lobster Farro Risotto, and Filet Mignon with Roasted Bone Marrow, and more. Open 11 a.m. – 9 p.m. on Christmas Day.
Culina, Modern Italian
The Four Seasons L.A.'s top restaurant is a local fave thanks to fearless Chef Mette Williams, winner of Food Network's "Chef Wanted with Anne Burrell." Her five-course Christmas Eve menu ($85) features La Burrata, Lasagne Napoletana, Wild Branzino and Clams, Tagliata with New York Steak and Porcini. Culina also serves up its annual all-day Christmas Brunch on Christmas Day from 11 a.m. to 6 p.m. (Adults $109, children 5-12 $54, free for tots under 5.) Tip: the Grappa Room is a great private dining option for groups of 12 or so.
The Little Door — Little Next Door — The Little Door Santa Monica
Celebrate the holidays with any of the three Little Door restaurants from the Fairfax district to Santa Monica. For a daytime feast, drop in for Christmas Brunch or the evening "Twas the Night Before Christmas" specialty dinner menu, both by Executive Chef T. Nicolas Peter. And Little Next Door is a great choice to pick up Christmas Eve and Christmas Day treats like Bûche de Noël and Croque en Bouche.
Nic and Stef's Steakhouse
Downtown at the newly redesigned momument to meat, Executive Chef Andreas Roller celebrates the season with a top- tier three-course Christmas Eve dinner ($60, $19 for children under 11) starting with Crab Waldorf, Dry-Aged Beef Consomme with Truffle quenelles, then a grand Roasted Christmas Duck, and finishing with Ghana Milk Chocolate Mousse with cinnamon brûlée, and a mini Croqueembouche eggnog mousseline topped with griottes cherries.
The Restaurant at Mr. C
All month in the lobby lounge of Mr. C Hotel Beverly Hills, guests can enjoy live music and warm mugs of Vin Brulè ($14), an Italian spiced wine, or spiked hot chocolate ($16), every evening until 1 a.m. Paying homage to the Italian "Feast of the Seven Fishes" celebration, the Christmas Eve menu features seafood like Wild Branzino and a trio of Marinated Halibut, Shrimp, and Tuna Tartar. Christmas Day specials include Veal Tortellini, and Panettone with Mascarpone and Chocolate Fondant. Both four-course menus will be served 11 a.m. to 11 p.m. for $89.
Sāmbār
For an exotic taste, culinary darling Akasha Richmond's new Indian concept, Sāmbār, celebrates Christmas Eve in Culver City with a Bollywood-inspired Chinese menu drawing from the Indian Chinese cuisine rooted in the Hakka Chinese community. The special menu will feature such hard-to-find "Chindian" dishes as Tandoori Duck, Mushroom Buns, and Shrimp Hakka Noodles.
Toscana
In Brentwood, Executive Chef Hugo Vasquez has been serving Tuscan dishes for over 26 years, having learned the art at the side of Chef Agostino Sciandri. In addition to Toscana's à la carte menu of pastas, pizzas, risottos, and meats, a new Christmas Eve menu will feature white truffles in specials such as Tagliolini or prime New York Steak with baked leek pie.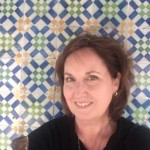 Vicki Arkoff's magazine work includes MAD, Daily Variety and Entertainment Weekly. She is the author of authorised biographies on Paul McCartney and Frank Sinatra.
Read more on Americas Local Deals, California, Destinations, Food and drink, Los Angeles, Travel Tips and Secrets, USA
Comments