By Vicki Arkoff
Categories Destinations, Food and drink, France, Paris, Type of Travel
Paris is always a good idea, so a Parisian chocolate menu is sheer genius, decides Holiday Goddess' Vicki Arkoff.
You might as well give up your pledge to eat and drink less, because your good intentions are not going to survive this:  a pop-up chocolate bar.  In Paris.
Oh, mon dieu.
Leave it to the lavish Le Royal Monceau-Raffles Paris to dream up a decadent artisan chocolate bar serving four decadent hot chocolate drinks and four lavish chocolate dessert masterpieces concocted by Pierre Hermé, AKA "the king of modern pâtisserie."  You should have him on speed dial because he oversees all the pâtisserie at the grand hotel on Avenue Hoche.  He's the guy who began his career at the age of 14 as an apprentice to Gaston Lenôtre.  He's heir to four generations of Alsatian bakery and pastry-making tradition. He's the guy whose macaroons make grown men weep.  Yeah, that guy.
It was clever Hermé's idea to transform the Le Royal Monceau's stylish Bar Long (designed by Philippe Starck, no less) into a winter-long homage to everyone's favorite sweet.  "I like the idea of sharing my world," says Hermé, "where cocoa is the king."  To that end, he delivers culinary slam-dunks on new chocolate sensations, textures and flavor combinations.
Sit and sip on four unique, steaming cups of hot chocolate:  Viennois features chantilly cream; Comme au 16eme Siecle kicks in with South American spices; Whisky Chocolate features pure malt whisky, cocoa liqueur and whisky cream; and Orginel returns to the origins of cocoa with the flavors of pepper, grains and corn foam.
For dessert, just try refusing one of Hermé's indulgent options: Delire Delice Infiniment Praline Noisettes; Azur chocolate mousse with Grand Cru Manjari smooth cream served with a chocolate shortbread biscuit and yuzu sauce; or Plenitude Millefeuilles made of caramelized puff pastry, Grand Cru Araguani chocolate mascarpone cream, salted butter caramel and dark chocolate slivers with fleur de sel.  Can't decide? Go for Hermé's chocolate trilogy: Menthe Fraiche with fresh mint granite, the "Inca" Grand Cru Caraibe hot chocolate ganache, avocado and bananas compote; and the "Rouge & Noir" Grand Cru Manjari chocolate cream, Grand Cru Manjari, chantilly cream and crispy fruits in balsamic vinegar gelée.  Every taste is an O moment.
Le Royal Monceau-Raffles Paris is also renowned for its 149 luxurious rooms and suites, its two Michelin-star restaurants, its Art Concierge and gallery, and its prime location near the Arc-de-Triomphe and the Champs-Elysées in Paris' 8th arrondissement.   And to work off those extra chocolate pounds, the hotel's 1,500 square meter Spa My Blend by Clarins is an award-winning white paradise, with the longest swimming pool in a Paris hotel.  www.LeRoyalMonceau.com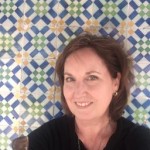 Vicki Arkoff's magazine work includes MAD, Daily Variety and Entertainment Weekly. She is the author of authorised biographies on Paul McCartney and Frank Sinatra.
Read more on Destinations, Food and drink, France, Paris, Type of Travel
Comments