By Alex Billington
Categories France, Paris
Alex Billington finds herself agreeing with Coco Chanel – a woman who doesn't wear perfume has no future…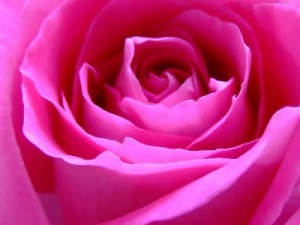 For me, the sense of smell is entwined so tightly with imagination that the two are inseparable…even today, whenever I smell Vetiver by Guerlain I'm reminded of a summer in Greece when I was seventeen, and more specifically, a lovely French man who, for a few months, became intoxicated by me…but more than the man himself, Vetiver reminds me of the first time I understood the effect a woman can have on a man.
Since then perfume has had a powerful effect on my memories and sense of place. Patchouli and orange oil when I headed for India searching for adventures and Miss Dior on the flight I took from Thailand to Sydney to start a new life in Australia. Tendre Poison is the vintage black fur coat I bought at the Paris flea markets when I'd moved to France and was beginning yet another new chapter of my life.
I've discovered some of the smaller boutique perfume houses in Paris over recent years, each one with its own unique smells and sensations. I love spending time browsing in stores such as Annick Goutal (www.annickgoutal.com), savouring every spray, drinking in the vision of beautifully presented bottles, potions and lotions.
Creator Annick Goutal was a concert pianist who rebelled against a career that was mapped out for her and went into modelling. She later worked with perfumers at Robertet to develop a fragrance for a face cream then finally found her true calling; by 1980, she was ready to launch her own fragrance line. Annick Goutal passed away in 1999. Since then, her daughter Camille has continued to develop new fragrances with perfumer Isabelle Doyen.
Shopping at Annick Goutal is an experience that conjures up the glamorous shopping experience of Paris past and I adore walking out of the store swinging that gorgeous little cream and gold Annick Goutal bag, tied with a ribbon and holding a new perfume that will, in years to come, remind me of new times in my life.
Diptyque (http://www.diptyqueparis.com/) is another heady favourite of mine; from perfumes and aftershaves to candles and body lotions, buying something at Diptyque is an event rather than just grab, pay and run. Founded in 1961 by three friends; including a painter and a set designer, Diptyque originally produced printed fabrics, but in 1963 they introduced a line of now near-legendary scented candles and there are now over 50 in the product line. Then in 1968 Diptyque began producing their first fragrances – and the rest, as they say, is perfume history.
A newer discovery (though not a new perfume house) for me is Nicolai (www.pnicolai.com) which I came across by chance when wandering throught the 7th arrondissement in search of breakfast. It's a tiny store with the lovely Rebecca taking you through all the perfumes, aftershaves and candles the company create. I walked out with some strikingly fresh smelling Geranium room spray and oils having totally forgotten about breakfast.
For a totally unique and exclusive perfume experience at 14 rue de Catiglione is JAR, a practically unsigned perfume boutique (www.jar-parfums.fr) established by Joel Arthur Rosenthal (JAR), a talented New York-born, Paris-based jeweller.
You enter JAR and walk into a room where everything is a calming deep shade of lilac, from the carpet to the chairs. In the centre of the room is a table where several perfume-soaked chamois are covered by glass bell jars. Joseph, a charming Parisian who manages the shop, won't tell you anything about the overwhelmingly strong and unforgettable perfumes; the philosophy at JAR is that you smell and you decide for yourself which scent you're attracted to.
You don't need to know the ingredients or follow trends by knowing all about the perfume and who wears them. Perfume is still about seduction and mystery at JAR. The perfumes aren't cheap but they are totally unique and so intensely concentrated you only need a dab or two.
L'Artisan Parfumeur (www.artisanparfumeur.com) is a another French perfume house with boutiques all over Paris, alhough the brand is now sold all over the world in upmarket department stores (as well as having its own flagship boutiques in cities such as London, Tokyo, New York and Milan). The real pleasure, though, is in going to one of the stores in Paris and indulging your senses Gallic-style with the wide range of heady scents.
Established in 1976, L'artisan Parfumeur is one of the leading French perfume houses and after spending over two hours in one of their stores recently, I can understand why. I've whittled my choices down to three favourites but still can't decide which I want most.
The Different Company is another piece of perfume heaven – it was created by Jean-Claude Ellena, the infamous French perfumer who has created fragrances for some of the biggest perfume houses in France. He established The Different Company before joining Hermès. His daughter Celine now creates for The Different Company.
Some personal favourites:
Gardenia Passion and Songes by Annick Goutal
Olene Eau de Toilette by Diptyque
Premier Figuier and Fou d'Absinth by L'Artisan Parfumeur
Bois d'Iris by The Different Company
When you're looking for a new perfume take one thing into consideration – time. Plan for it; take a day to wander slowly around Paris (4th, 1st and 7th are perfume-packed arrondissements) and take your time in each boutique. Choosing the right perfume is about bringing together all your five senses but using your sixth to decide which one is right for you. And only in Paris would a parfumeur treat an endeavour such as choosing perfume with the sense of great respect and reverence it is truly due. After all – you're not just wearing perfume, you're creating memories.
A women who doesn't wear perfume has no future – Coco Chanel
Comments