By Jenny Valentish
Categories Australia, Melbourne, Victoria
It's the word on every upwardly mobile Melburnian's lips, just beneath the cappuccino moustache. Jenny Valentish is no exception.
Currently the top location for a "tree change", the Victorian country town of Castlemaine is tipped for a property boom and all-round polish, in the manner of nearby spa haven Daylesford. Melburnians who have already made the 120k move, nostalgically compare the arty bolthole to Fitzroy or Northcote before they were, you know, ruined — and it's become a weekend mecca for anyone fond of arts and crafts with their coffee and cake, or looking for a brief dalliance with Laura Ashley.
While it would be prudent to time your visit to coincide with the Castlemaine State Festival, or any of the annual shindigs devoted to cycling, hot rods, gardens, literature and good health, casual blow-ins can enjoy the Botanical Gardens, farmers' markets, historic Theatre Royal (hosting films and concerts); olde worlde shoppes, or the high-class grub at the down-home Railway Tavern. There's also plenty to explore in large goldrush town Bendigo, which has much of its grand 1850s architecture intact, or the surrounding townships. There's also the steam train, first introduced in 1884, running on Wednesdays and Sundays between Castlemaine and historic mining town Maldon.
All of this a breezy hour-and-a-half hop from Southern Cross station in the city — or you can take advantage of the new Calder Freeway from Melbourne for a drive of roughly the same duration.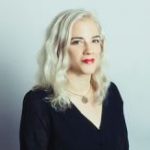 Jenny Valentish is a regular contributor to the Sydney Morning Herald and the Saturday Paper, and former editor of Time Out Melbourne and Triple J's Jmag.
Read more on Australia, Melbourne, Victoria
Comments