By Jessica Adams
Categories Blue Mountains, New South Wales
If it's July, then it's definitely Christmas in The Blue Mountains, two hours from Sydney.
Story by Jessica Adams.
The Other Christmas
The Blue Mountains, just two hours from Sydney by train, is at its best during winter, when the locals celebrate Christmas in July. It often snows that month, and you can find decorated trees in the main street and Christmas pudding on several restaurant menus. You can visit the Mountains at any point in autumn or winter, though, and find hot spas, log fires and legendary cafes and restaurants. It's colder than Sydney so take a warm coat. The Blue Mountains makes a great day trip (set off early) or a good weekend escape.
Getting there
Hire a car at every backpacker's favourite firm – Bayswater Car Rental, www.nobirds.com.au or do it the easy way, and take the train from Central Station in Sydney to Katoomba, the Blue Mountains' capital. Central Station's country trains terminal is upstairs from the suburban train platform – follow the signs. Buy supplies before you board, as there is no buffet car or trolley, and there's no loo either, so go before you leave.
Walk to the spa
Walk along Katoomba Street (the main drag in Katoomba) to find Spa Sublime. A 30 minute aromatherapy massage was around $50 when we visited. Find them at www.spasublime.com.au. You might also like to try the hydrotherapy spa at Yindi Day Spa, on the same street. Visit www.yindi.com.au.
Secondhand bargains
Visit Curio Collectables down the end of Katoomba Street (furthest away from the train station.) If you get lucky you might find sweet beaded Chinese cardigans, lovely tweed coats, and sparkly never-worn 70s evening shoes – all for under $20. Buy a stack and post it all back to yourself. We found a signed first edition of Schindler's Ark by Thomas Keneally when we visited – at a bargain price.
Hear your own echo
Walk to Echo Point in Katoomba to yell across the mountains (in time-honoured fashion) and hear your voice repeat-repeat-repeat. Echo Point is the place to go, if you want to find out if The Blue Mountains really are blue and if the mountains known as The Three Sisters really do like sisters. (Hint: They actually look like Bananarama on a bad day.)
Lovely Leura
And now for lovely Leura. It's a good half-hour walk from Katoomba or you can catch a taxi, there's a rank outside Katoomba train station. Leura is tiny but has glamorous shops, lovely spas and excellent cafes.
Luxury shopping
Leura is a one-street town, basically consisting of The Mall (just as Katoomba consists of Katoomba Street.) Find nighties, soap, candles, bed linen and more at Maison Montage. They have Australian, Italian and French brands ranging from Diptyque to Tosca.
Moontree is a candle superstore, also on The Mall. They have the accessories (flowers, shells) and the candles themselves in dozens of brands, scents, colours and sizes – and prices. You can pick up a beautiful travel candle for your hotel room here.
Try Circus for designer Australian fashion, shoes and bags and if you want famous Australian R.M. Williams leather riding boots go to Leura Mall Outback Clothing.
Eating out in Leura
There are several good cafes in Leura for breakfast, lunch and dinner. If you want to take someone out for dinner try the fabulous, famous Silk's Brasserie at 128 The Mall. Visit silksleura.com.
If you're feeling seriously self-indulgent take a taxi to Solitary, which has been named one of the top five eating destinations in Australia. Grab a taxi to 90 Cliff Drive, Leura Falls . The website is www.solitary.com.au/
Pub lunch in Blackheath
For a brilliant pub lunch (when we visited, there were huge $10 home-made pies with pastry teddy-bears on top), take a train or taxi to Blackheath, and park yourself at Gardner's Inn. We're talking big leather Chesterfield sofas, good wine, and log fires – it's very English, very comfortable, and very good value.
Hugh Grant was here…
Consider visiting artist Norman Lindsay's house while you're in The Blue Mountains. It's at 14 Norman Lindsay Crescent, Faulconbridge, within easy train or taxi access. The legendary Norman Lindsay, a famously good painter of cats and nude nymphs, was the subject of a film called Sirens starring Elle Macpherson and Hugh Grant. His old artist's studio is set up just the way he left it, complete with easel and dried-up oil paint, and there's a cafe and shop.
Fast Facts
Official Blue Mountains website – www.bluemountains.org.au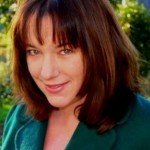 Jessica Adams edited The Holiday Goddess Guide to Paris, London, New York and Rome in 2011 with Anna Johnson, published by HarperCollins, which is also published in four separate e-book editions at the Apple Store. Jessica has been a team editor on Girls' Night In (HarperCollins) and Kids' Night In (Puffin) in aid of the charity War Child. She has also worked as a team editor on In Bed With (Little Brown and Penguin) and in her own right, as the author of bestselling novels including Single White E-Mail and Cool For Cats (Black Swan). She is well known as an astrologer and her website jessicaadams.com attracts 1.5 million visitors every year.
Read more on Blue Mountains, New South Wales
Comments