By Anneli Knight
Categories Cyclades, Greece, Mykonos
Anneli Knight says 'choose your own adventure' on the beautiful Greek island of Mykonos.
It's difficult to sum Mykonos into one category for a holiday destination. It's more a case of choose your own adventure, or mix and match to suit your daily desires.
This small Aegean island swells from its local population of 4000 locals to more than 100,000 people during the peak European summer season. So the only consistency, no matter which adventure you choose, is that there will be many other people dipping into the same treasure trove.
Mykonos is certainly a treasure. It has the classic Greek Island beauty – those narrow winding cobbled streets; the white-washed walls with little doors and balconies framed in shades of blue, green or lilac; the giant hundreds-of-year-old windmills; the sparkling vistas across the isles and, of course, all that impassioned energy the Greeks are so famous for.
It is also a windy island, which is something to be prepared for when you arrive. The locals love the wind, they say it keeps the place fresh, especially when it is cranking at full mid-summer capacity.
But wind is unsettling. It unsettles nature as much as it does the people who wander through it. And perhaps that is the explanation for the whole Mykonos vibe. Like that thin mountain air in the snowfields that gets blamed (or celebrated) for the ski-resort craziness, the wind on Mykonos appears to influence far more than the synoptic charts.
So, it's up to you to choose your own adventure:
Party all day, sleep for an hour or two, then party all night.
There's no denying Mykonos is a party island. Europeans flock here for the mythological stamina of the party scene, which the island's schedule revolves around. Most cafés don't even open until 11am, and staff will be sweeping up from the night before only minutes before opening time, with most of them weary-eyed from participating the night before.
A typical day, on this chapter of your adventure, might begin at Paradise Beach or Super Paradise. These beaches, on the island's south-western side, have bars that run for metres and metres under huge thatch-roofed huts. These bars have speaker systems that an Athens nightclub would drool over, and have swimming pools sidled up close to the bar.
The parties at these beach bars begin in the early afternoon, and usually peak as the sun is setting, with thousands of people dancing on the sand, dozens of people (usually dressed in tiny bikinis) dancing atop the bar and, by sunset, it would be unusual not to see at least a handful of newly formed couples groping each other in the bar-side pool.
Most of the music is Euro-pop, much of it a decade old. Every so often the DJ will throw in a current Greek top-of-the-pops. This is the best way to find out who in the crowd is Greek – the Athenians love this island – as they throw their hands and roar applause at the familiar local tune, while everyone else either steps back from the dance-floor or retreats to a little shoulder-bop.
These beach bars are a definite "scene" and will not be to everyone's taste but all those who get amongst it seem to be making new friends and having a time they'll never forget (that is, if they remember it the next day in the first place). Even if this doesn't sound like your thing, it's still worth a look – you'll find it either horrifying or hysterical.
The beach bar parties usually wrap up around 10pm and then it's time to go home for a quick power kip or head out for a meal, before hitting one of the nightclubs that are dotted across the island – they usually don't get busy until about 2am. The cobbled streets of Mykonos Town are quite literally clogged with human traffic at this time as people are finishing up their meals and hopping to the next bar.  This adventure usually ends somewhere around dawn with a pit stop at Jimmy's for a gyros and a crepe.
Villa it up, princesses
Another entirely different style of Mykonos holiday is to rent a villa up in the hills in any number of the island's beach towns.
These magnificent white-washed palaces have curved walls, grand views and perfect aquamarine pools. Here you can imagine yourself away from the island's 100,000-strong throng as you sip on your cocktail of choice and watch the luxury liners cruise across the Aegean.
There are dozens of small villages around the island that have their own unique culture and cuisine. It would be quite feasible to spend your entire adventure perched atop a hill in your villa, descending only for dips at the local beach or for cuisine at its restaurants.
The island caters for serious princessing – with spa retreats, massage and beauty therapists and lots and lots and lots of shopping.
If you choose this adventure, you are likely to have a bit more time to stop and chat with some of the old time Mykonos locals who still recall the days when everyone walked everywhere. You will be told how the beaches are transformed into long white blankets in the winters when snow falls. You may hear reminiscing about the island's transformations over the past 60 years from fishing village to exclusive Hollywood movie-star playground to mid-summer-party-hard night-clubber destination.
One thing to keep in mind when you're booking your villa is that it's worth paying extra to be in a wind-protected area. This will to ensure that your hair does not get blowy as you lounge by your swimming pool and on especially windy days, will protect you from getting blown into your pool.
Beach-Hopping Bliss
There are dozens of beaches on Mykonos – each with its own unique culture and personality. Discovering your favourite one is part of the adventure but here is a small list to get you started.
Platis Gialos is a large pebbled beach lined with cafes and restaurants. The restaurant staff are especially friendly here and it has a relaxed, family vibe.
I'm not sure how one would manage stilettos in sand, but if there is a beach in the world where such a feat has been attempted, Psarou would be it. This is a tiny, exclusive beach where the 100 foot cruisers pull up. You'll pay double for a frappe but if you're into people-watching it'll be worth the expense.
Further away from Mykonos Town is Elia. This is a spacious, large beach where you actually have a metre or even two between you and the next deck chair. You can almost get the feeling of getting-away-from-it all with views over the ocean enclosed by a mountainous, rocky backdrop.
And of course, there are Paradise and Super Paradise beaches, as detailed above in Adventure One, which you may or may not like to add to your itinerary.
Practical Details
Hooning around on Mykonian roads (especially if you happen to be used to driving on the other side) is truly an adventure all on its own.
You will need some form of transport and there are many options. The bus service is sub-standard and frustrating, but functional, so most of the 100,000 people on the island hire a car or scooter.
Mykonos traffic defies the laws of physics, as people pass each other on narrow streets bordered by metre-high stone walls that were designed for single file donkey traffic. And the Greeks are not patient drivers – that would be a polite way to put it.
To partially escape this adventure you could choose to travel by one of the ferries that rotate the island – and enjoy the entirely different perspective.
Finally, if you're having trouble choosing which adventure sounds most like you, no need to worry, just arrive and roll with the chaos. On Mykonos, that wind will be sure to blow adventure straight at you.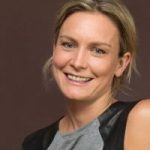 Anneli Knight is author of Flirting with Finance, contributor to The Age and Sydney Morning Herald in Australia and has recently completed her PhD in creative writing.
Read more on Cyclades, Greece, Mykonos
Comments