By Karen Moline
Categories Budget Travel, New York, Travelling with Children, USA
Karen Moline (who describes herself as a true New York Cheapallonia) finds budget-friendly places in Manhattan for hungry children.
Doesn't it just drive you crazy when you go out to eat with the kids, and they either pitch a fit in between you finding a waitress and the mac'n'cheese arriving, or they eat two bites of the most expensive entrée on the menu and then tell you they're full?
Have no fear, Cheapallonia is here to direct you to her favorite downtown Manhattan hidey-holes where strollers are (gasp!) welcome and the glares from fellow diners less noticeable. You won't break the bank going to any of these restaurants, either.
The ubiquitous Greek diners are always good standbys, especially when they have kids' menus offering free drinks and dessert (usually Jell-o or ice cream), but my advice is to visit the diners for breakfast and get more adventurous when schlepping the kids to lunch or dinner. Do remember, though, that none of the shrines to deliciousness listed here take reservations, so try to go at off-hours. Nothing's worse than standing in a long line with a hungry and grumpy brood (particularly if surrounded by equally grumpy locals)!
Bubby's
If you want star-watching along with your extra-thick challah bread French toast, then head down to Bubby's in Tribeca, where you'll be gratified to notice that the offspring of celebrities can behave as badly as your own little darlings.
Speaking of darlings, Bubby's is the clubhouse for the locals who moved to the area when it was still scary with abandoned warehouses along with the nouveau riche hedge-fund traders who (with famous Hollywood actors) are now the only people who can afford the condos nearby. But the food is yummy, the waitstaff endlessly accommodating (although sometimes a bit harried), and there's a bookshelf crammed with books and toys for the kids to amuse themselves. Don't leave without having a piece of one of the many, tempting pies (especially the Key Lime).
-120 Hudson St. at North Moore St.
Nearest Subways: A, C, E to Canal St., #1 to Franklin St.
Little Poland
Back when my son was a baby and we lived in the East Village, Little Poland was our home away from home. We'd sit at one of the table near the front window, watching the endless parade of funky dressers and groovers pass by, while eating fluffy buckwheat pancakes the size of a dinner plate, or scarfing down a plate of eggs, home fries, and toast (each cost about three bucks then – and aren't much more now).
Polish diners are one of the last great bargains in the city. You can't go wrong with the soups (ask for home-baked challah bread) or the pierogis (steamed or fried dumplings; best are potato and cheese or sauerkraut), or any of the daily specials. The service is quick and friendly and kids are treated with smiles and coos.
-200 Second Ave., between 12th and 13th Streets
Nearest subways:  #4, 5, 6, N, or R to 14th St./Union Square, L to Third Ave.
Masala Bollywood
The Indian community in Manhattan is quite small compared to that of Southall in London. Jackson Heights in Queens is the hub, but it's still a trip to visit the saree emporiums and restaurants of Curry Hill, on Lexington Ave. near 28th St (or take a walk down 6th Street between 1st and 2nd Avenues, where nearly all the restaurants serve curry).
Kids who like their food with a little spice will love Masala Bollywood. Not only is the food delicious (and you can ask for extra-mild, for tender palates), but you can watch endless loops of the most glorious stars of Bollywood movies performing some of their most notable numbers. You can't go wrong with the dosas and the huge assortment of freshly made breads, and there's even a Chinese-inspired selection if you want to mix things up.
The pickiest eater ought to go for the Raas Malai (sweet cheese with a hint of rosewater, Gulab Jamun (dumplings soaked in sugar syrup), or homemade kulfi (ice cream) for dessert.
-108 Lexington Ave., between 27th and 28th Streets
Nearest Subway: #6 to 28th St.
Petite Abeille
Petite Abeille is a Belgian bistro that has four outposts downtown, and they're all particularly kid-friendly, handing out crayons and paper placemats, not grumbling at the Bugaboos clogging the aisles, serving the kids first, and sporting spotlessly clean bathrooms. The prices are reasonable, the selection of Belgian brews vast, and the kids' menu is more sophisticated than the usual fare. Kids love Stoemp, a Belgian take on mashed potatoes, and parents can't keep themselves from digging in, either.
-401 E. 20th St. at First Ave.
Nearest Subway: L Train to 1st Ave., #6 to 23rd St., then walk or take the M23 cross-town bus
-466 Hudson St. between Grove and Barrow Streets
Nearest Subway: #1/9 to Christopher St./Sheridan Square
-44 W. 17th St. between 5th and 6th Avenues
Nearest Subway: #, 4, #5, #6, R, N to 14th St./Union Square, F to 14th St.
-134 W. Broadway, between Duane and Thomas Streets
Nearest Subway: #1, #, 2, #3, A, C to Chambers St.
Rai Rai Ken
What could be more fun for a child than sitting on a stool in a tiny restaurant, watching the other patrons loudly slurp their soup? Well, if you want to eat ramen noodles properly, you need to slurp them in one go-which is why ramen parlors are ideal for kids. No worries about eating like a guest at a dainty tea party here.
The bowls of steaming soup, with the delicious (and nutritious) broth laden with roast pork, fish cake (called naruto, its sides are a lurid pink, which makes it enticing to even fussy eaters who'd never eat a piece of fish otherwise) veggies, long, long noodles, and then topped with an egg, are always served very quickly, and are hard to resist.
Most ramen parlors only have counters, so they're best experienced by kids who are old enough to sit on the stools by themselves
-214 E. 10th St. between 1st and 2nd Avenues
Nearest Subways: #6 to Astor Place, L train to 1st Avenue at 14th St.
Rickshaw Dumpling Bar
Chinatown is ideal for cheap pork-and-chive dumplings (try the five-for-a-dollar-dive Fried Dumpling at 99 Allen St, which is as authentic as it gets) but if you want to sit back and relax with the kids and chow down on more versatile offerings, head to Rickshaw. Try chicken and basil, Peking duck, shrimp, or vegetarian – or the much-loved Chocolate Shanghai Soup Dumplings (melted Caillebaut chocolate with a black sesame mochi wrapper).
-61 W. 23rd St., between Fifth and Sixth Avenues. 212 358-7912
Nearest Subways: R to 23rd St, F to 23rd St.
-53 E. 8th St., between University and Broadway
Nearest Subways: R to 8th St./NYU, #8 to Astor Place
Second Avenue Deli
Lovers of kosher pastrami, corned beef, and chicken soup with matzo balls (floaters, not sinkers) were heartbroken when the beloved Second Avenue Deli, at 10th Street and Second Avenue, was forced to close its doors after an alleged rent dispute. For several years, we mourned the loss of the saggy floors, the ancient waitstaff, and the cholesterol-clogging selection from which you could scarf down the plates of free rye bread, coleslaw, and pickles before being given a sandwich large enough to feed a family of six for a week. (Sure, Katz's Deli on Houston Street hits the spot if you're craving a great hot dog, but it doesn't have the same sort of vibe.)
Happy days have returned, as the Deli has opened in a new location. Okay, it's not on Second Avenue anymore-so sue me. But the matzo balls are as fluffy as ever, the waitstaff as grizzled, the noise level as high, and now, you get free gribenes on the table, too.
You probably don't want to know that gribenes are rendered chicken skin, fried to a crackling crunch and laden with enough calories to make you walk all the way to Gucci and back in penance, but they sure taste divine.
You may have long waits on weekends and dinnertime.
-162 E. 33rd St., between Lexington Ave. and Third
Nearest Subway: #6 to 33rd St.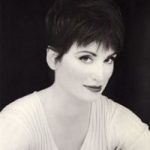 Karen Moline is a NYC-based novelist, journalist, and ghost-writer who has travelled the world in search of all things divinely, delectably, and deliriously Goddess.
Read more on Budget Travel, New York, Travelling with Children, USA
Comments