By Karen Moline
Categories Destinations, New York, North America, USA
Karen Moline and her son review their home town of New York on the top of a bus – and think about a hot chocolate Thermos.
One of the most wonderful things about New York City is that, even for long-time residents like myself, there is always something new and surprising to discover. So when CitySights invited my son and me for a double-decker bus tour, we jumped at the opportunity. Locals are used to the sight of these busses, trolling up and down the avenues every twenty minutes or so, tourists on top no matter what the weather (they're given complimentary plastic ponchos when it rains or snows), guides with microphones in hand walking back and forth, that we barely look at them except to complain if the drivers get in the way of a speeding taxi. But, we decided, it's always fun to take a look at your city from the visitor's perspective. (After all, what could be more romantic than a weekend stay in a posh hotel only a few miles from home?)
The two largest NYC tour bus companies are CitySights and Gray Line. They have downtown and uptown loops, add-ons like around-Manhattan boat tours, Brooklyn tours, Nighttime or Holiday Lights tours, visits to the top of the Empire State Building and Top of the Rock at Rockefeller Center, and more.
We boarded our bus in Times Square for the downtown loop, which takes about 2-2½ hours, passing through the Garment District, Chelsea, Greenwich Village, SoHo, Little Italy, Chinatown, Tribeca, the Financial District and World Trade Center site, South Street Seaport, and then up through the Lower East Side, the East Village, Gramercy, Murray Hill, the UN, and back across to end up in the Theatre District. The uptown loop goes up Broadway to Columbus Circle, along Central Park West to the Museum of Natural History, up to Columbia University, through Harlem, and then back down Fifth Avenue and the major museums.
We made our way to Herald Square, site of Macy's. Along the way we saw the ghostly shadow of the original Macy's logo on one of its earlier locations, and learned the history of the weeping Greek statues above one of the entrances in the middle of the 34th St. block—they were made after the then-owners of Macy's, Isidor and Ida Straus, went down with the Titanic. Mrs. Straus had been offered a seat in a lifeboat, but instead put her fur coat on her maid, gave up the seat, and refused to leave her husband. Now that's true love.
Hearing fascinating tidbits like that can make these tours so much more worthwhile than a stroll with a guidebook. Equally helpful are the plentiful stops, as you can hop on/off as much as you like within the timeframe of whatever pass you purchase (the least expensive is good for 48 hours). And for someone who likes to happily gaze in windows of businesses and homes, checking out the décor and wondering what's going on inside, sitting atop the second-story level offers endless opportunities for sanctioned snooping.
That said, your tour will only be as good as your guide and traffic permit, and both variables can make the experience a joy or a misery If your guide is knowledgeable and personable, as many are, you'll come away with helpful tips about where to go to eat or shop and with a much better sense of all this city has to offer. Be warned that if traffic is crazy or if the busses are full, they won't stop to pick you up, which can leave you frustrated and upset and way off your intended schedule.
But for any visitor who wants to spend a few hours reveling in a birds' eye view of how different neighborhoods morph into one another, a bus tour can be a lot of fun. And for those who dare, bringing a thermos full of spiked hot chocolate—because it's blisteringly cold up there in winter—will make any inane comments by your guide zing past like all the crazed bike messengers riding the wrong way on a one-way street.
For more information and to book tickets online, visit:
CitySights www.citysightsny.com
Gray Line www.newyorksightseeing.com
Photos: Courtesy of CitySights NY and Gray Line NY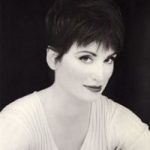 Karen Moline is a NYC-based novelist, journalist, and ghost-writer who has travelled the world in search of all things divinely, delectably, and deliriously Goddess.
Read more on Destinations, New York, North America, USA
Comments