By Karen Moline
Categories Destinations, New York, North America, USA
Karen Moline discovers a splendid old New York hotel where the turtle soup was famous and the men wore moustaches.
One freezing cold day a few weeks ago, my son and I were given a ride in uptown New York by a visiting friend. She turned off the FDR Drive along the East River at 61st St. and dropped us at the corner of York Avenue. As we headed east on foot I was astonished to see a large and lovely stone house, set back from the street.
Noticing that house for the first time was one of those wonderful shocks I get whenever I discover something new and unexplored that had been hiding in plain sight in a city I've lived in for decades. I went back as soon as I could for a tour, and as a docent led me around, I learned that the Hotel was originally built in 1799 as a carriage house for a mansion that had been situated on the corner, where the linen shop Bed, Bath, & Beyond now dispenses sheets and towels. (It has survived intact for all these years because it was constructed of local New York State schist.)
It was converted into a day hotel in 1826, which served as a post-Colonial sort of day spa for New Yorkers who wanted a respite from the hustle and bustle of noise and dirt downtown where nearly everyone still resided. Back then, the Hotel was set on 23½ acres of sumptuous grounds, with walks and horse trails and a path where they could stroll down to the East River to gingerly bathe (but not swim, because the currents were as fierce then as they are now). Men could drink in the downstairs tavern area, while the ladies retired to the parlor upstairs for music, tea, and relaxation.
Eight of the rooms on the ground and first floors have been meticulously preserved, with Federal and Empire furniture. The large kitchen in particular is a marvel, with period pots and pans for the cooking of the hotel's famous turtle soup, utensils, stoneware, a pie safe (a large airy cupboard), a then state-of-the-art coal stove next to the enormous fireplace, and even a rotisserie.
During my visit, the rooms were full of local schoolchildren intently studying–there are few homes from the early 1800s for them to visit in NYC—and visitors who come in warmer months can take their tour while the kids run around in the well-tended garden out back or investigate the replica period toys for sale in the gift shop.
While in the house, it's not hard to imagine what Manhattan looked like back then, when all the land north of 14th Street was farmland and forest. As soon as the taxis start blaring their horns, your reverie will disappear but your delight in the Mount Vernon Hotel will linger.
Photo Courtesy: Mount Vernon Hotel Museum & Garden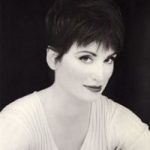 Karen Moline is a NYC-based novelist, journalist, and ghost-writer who has travelled the world in search of all things divinely, delectably, and deliriously Goddess.
Read more on Destinations, New York, North America, USA
Comments