By Karen Moline
Categories Destinations, New York, North America
Karen Moline believes it's time to reincarnate as disco-era Cher and roller-skate along New York's High Line – especially now the second section is open.
One thing the concrete jungle of NYC could always use is more greenery. Which is why when the first section of the High Line opened in June 2009, there were many cheers on the West Side of the city.
The High Line has since become a huge hit with visitors as well as locals, as it's an elevated park built on a defunct railway line that had originally stretched from Spring St. to 34th St. Built in the Thirties for freight trains only—which had originally run at street level, making for very dangerous crossings and constant traffic jams—the line fell into a slow decline until it was shut in 1980. That is was resurrected as a free public park, and one with such a stunning walking-friendly design to boot, laden with greenery, art exhibits, children's activities, and happy meanderers is something of a miracle.
The first section of the High Line park to open stretches from Gansevoort St. in the Meatpacking District to W. 20th St. in Chelsea. The second section opened in June 2011 to even more delight, and extends the park to W. 30th St.
And that's where a whole new kind of fun begins. Set up in an empty lot at 30th St. and 10th Avenue, the High Line Rinkis one of the only open-air roller-skating venues in Manhattan. So now – if the season is right – you can not only stroll amid the buildings of the West Side, you can pretend you're Cher in her disco days and skate among them too.
Sponsored by the Japanese clothing company UNIQLO, the rink is 8,000 square feet of fun. There are two sessions–11:00 AM-6:00 PM, and 6:00 PM-close–so you can make a day of it, especially as there are rotating food trucks, a beer and wine bar, and UNIQLO merchandise on sale.
My suggestion is you go to Macy's first, when it opens at 10 am, quickly stock up on some fab gear, then either walk or jump on the M34 bus and go west to 10th Ave., then walk south for 4 blocks so you arrive close to opening, when the rink is the least crowded. This is also recommended if it's been a few years since you went skating; you can spring for a lesson, as they're only $5/hour, but are on a first-come basis so you'll be thwarted if you don't get there early.
There's nothing more lovely than going for a skate as the sun sets, surrounded by the white noise of the cars nearby and the trains leaving Penn Station as well as the screams and laughter of the skaters, watching the divas twirl and preen or the kids fall splat and pick themselves up for another go. Even Cher fell on her bum once in a while!
The High Line Rink is open every day, 11:00 AM-10:00 PM Sunday-Wednesday, and 11:00-11:00 PM Thursday-Saturday. (The rink is closed when it's raining or when there is still water on the surface, as that makes for dangerous skating.) Admission is $10 for kids under 13 and $12 for adults, including skate rental; the skates start at US kids size 9, which is pretty small. All children must be accompanied by an adult, who can get in for free if they're not skating.
To get to the rink, take the M34 bus cross-town to 10th Avenue or the M11 bus on 10th Avenue, or the A, C, or E trains to 34th St. and walk west.
Photo: Flickr CC Terry Ballard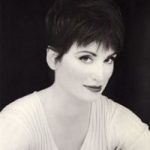 Karen Moline is a NYC-based novelist, journalist, and ghost-writer who has travelled the world in search of all things divinely, delectably, and deliriously Goddess.
Read more on Destinations, New York, North America
Comments