If this is your first time in England, there are five basic rules you need to know – that will save you a lot of hassle. Story, Holiday Goddess Editors, London.
ONE – DON'T BE A TRAIN DUMMY
The rip-off prices of British trains from London to the rest of the country have to be seen to be believed. Once you figure out where you want to go (Bath, Brighton, York, Edinburgh, Little Piddlington) then find the individual train company operating for that area. Then hit Google and the forums to find out the latest on fares. Never be a dummy and turn up at the station to buy your ticket. The queue at the counter or machine could mean you miss your train. Worse, you will often find you are paying more for the big one hour trip from London to Little Piddlington, than you are for Eurostar to Paris. A good basic source is Money Saving Expert. Find out the scoop. Fares change all the time. So do conditions. Research it. If you hit on a helpful person at a train station, stick to them like glue and ask them every question you can – while you can. For £1 fares from London to Bath by train (and many more destinations) hit Megabus. If you want to buy tickets other people cannot use, hit Vivastreet.
TWO – DID WE MENTION LOO PAPER?
British toilets (lavatories, the loo) are famously short on paper. To avoid the Seinfeld scenario of making like Elaine and asking 'Can you spare a square?' make sure you have tissues in your bag. Here's another tip. When you see a loo, use it. You never know when you'll see another one.
THREE – AVOID THE POST OFFICE (UNLESS YOU WANT TO DIE COVERED IN COBWEBS)
Here is how Australia handles the mail. You buy a pre-stamped envelope or a pre-paid bag, and hand over your money. This is why the queues are short. Here is how England handles the mail. There is a class system for stamps and you will be quizzed about how you would like your postcard to go. First class or second class. It will then need to be weighed. Repeat this 10 or 20 times and you end up with a queue like this (below). Only go to the post office if you really, really need to.
FOUR – AVOID WEEKENDS, HOLIDAYS AND SUMMER
Despite the loo paper shortage, the insane post office system and the rip-off train prices, England is experiencing a tourist boom, expected to last into 2016. The squeezed population expands even more on weekends, holiday periods like Easter and Christmas – and Summer. If you don't want to stand in a train for an hour, or stand in a queue for half an hour, avoid these periods. This is a small, overcrowded island. It does not improve in high season.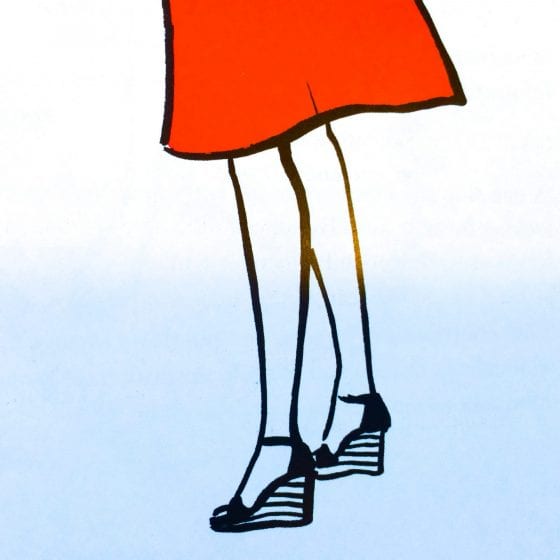 FIVE – HIT ITSU FOR LOW-CARBOHYDRATE OR GLUTEN-FREE FOOD
The biggest complaint about England you will hear from other travellers is the lack of choice, when it comes to food on the run. The country runs on sandwiches, panini, pies and sausage rolls. Oh. And did we mention cakes, biscuits and chocolate? Your best option is Itsu, which is the best Japanese food chain in the country. This branch (below) is near Vogue House, just off Oxford Street, for the very good reason that many Vogue staff we know basically live inside it. It's worth knowing where your nearest Itsu is. Other options – Pret a Manger (good for gluten-free) and finally, the Marks & Spencer food hall, if the weather is okay, and you're going to eat outside.