Picnics at Cottesloe Beach, Perth, Western Australia
There are so many outstanding restaurants and cafes near the beach at Cottesloe (a short distance from Perth) that a picnic may seem tame. With one of Australia's best gourmet stores a few streets away, though, you may find you just want to take an Esky and a blanket and let The Boatshed do the rest. You can have a breakfast picnic here, or a sunset spread. The swimming at Cottesloe is great, all year round (below).
Where Surfing was Born in Australia
This is where surfing and surf lifesaving were born in Australia.
Cottesloe,  easily reached by taxi, bus or car from the city centre of Perth, is good for picnics and sundowners too. The Cottesloe Beach Hotel, known around the world, with its verandah bar, is steps away. It's a good place to wander for a drink at the end of the day, after a swim, and then onto home-made salad and Chilli Crab rolls, on your picnic rug (below).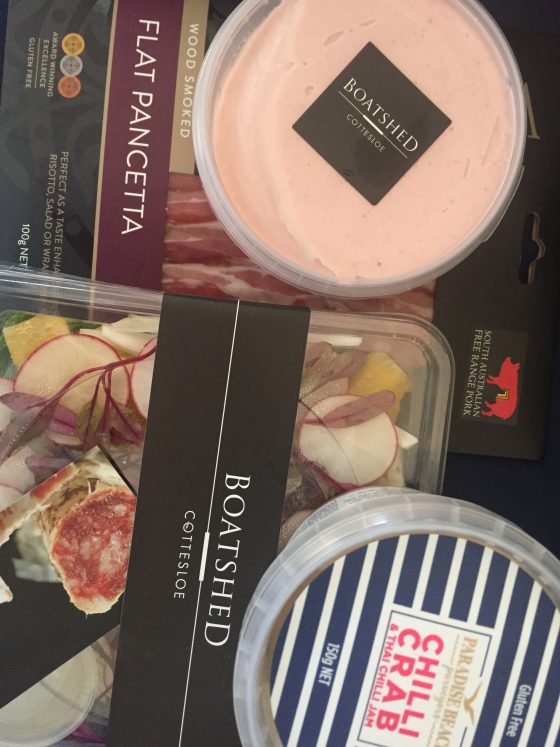 The Boatshed For Your Cottesloe Picnic
The Boatshed at Cottesloe  is open 7 days a week from 6.30am to 8.00pm.
There are hampers available for fans of small-batch, local, artisan food, starting from $75.00 AUD for a seasonal fruit hamper.
Perth, Western Australia, is one of the safest places in the world, thanks to its continued Zero Covid status. It takes work, though. The Boatshed has thought of everything, so there is an Isolation Hamper for people who are self-isolating or in quarantine. A Cheese and Sparkling hamper to take home is also available (no alcohol outdoors at Cottesloe, though, those stretches of sand and soft grass are not for drinkers).
Pick up grazing boards, canapés, savoury platters, seafood platters, vegetarian plates, gluten free lunch, salads, sandwiches and rolls. The Boatshed has something for everyone and if you are on a budget you can pick up (outstanding quality) basics.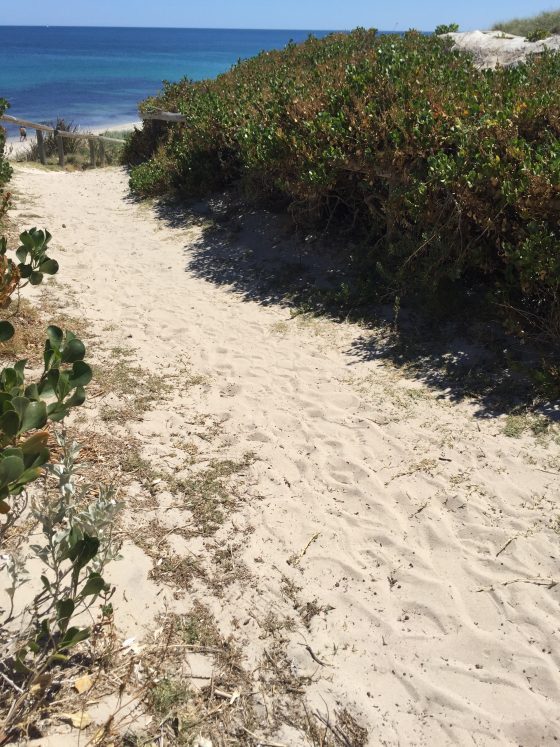 The Boatshed – Birthplace of Australia II
This beautiful space, The Boatshed, is not just a Cottesloe Beach picnic supply centre. This vast space, now filled with flowers, fruit and wine –  is where Australia II was built. She went on to win the America's Cup. So it really is quite genuinely a boat shed. Yachties and Perth multi-millionaires alike, can be found in the aisles with shopping baskets.
The Boatshed is a decent stroll from the beach in hot weather. If you are staying in an Air BnB apartment you can also pick up supplies for home (you'll want to).
With a deli, butcher, seafood department, bakery, dairy, grocery section and specialist Wagyu Biltong section, this is more than enough for any foodie to choose from.
The Wine Loft at The Boatshed
With Wine Masterclasses and an amazing selection of local offerings, the Boatshed may be worth an extended visit, beyond a waterfront picnic on the grass. If you are staying in Cottesloe or Perth for a while, or are lucky enough to live here, experts are on hand for wine tasting and training.
Cottesloe Swimming
Beyond your Cottesloe beach picnic – the sea is warm in summer and even off-season  this 1.5 km stretch of sand and turquoise sea is inviting. In September, the temperature might be 27 celsius in the air, with a 17 celsius water temperature. And yes, you can bring your dog to Cottesloe.
When to go to Cottesloe Beach
You might prefer to swing past The Boatshed to pick up breakfast when the sun comes up and it's just you, the locals and keen surfers. On hot days in peak school holiday periods, your picnics at Cottesloe might be better suited to odd hours. There are restrictions on numbers to avoid crowding so be aware of that – check Beachsafe.