The Best Bar in NYC Cocktail Recipes
Dante, voted the best bar in the world in the prestigious 'The World's 50 Best Bars' Awards (as well as the best bar in New York City) is famous for its Negroni. Can't make it to Greenwich Village? This is the recipe, along with its variant, the Bianco Negroni, shared by the team at Dante NYC.
The Dante Negroni
Ingredients:
1 oz. Bombay Sapphire
¾ oz. Campari
¾ oz. Martini & Rossi sweet vermouth
Method: Stir and strain on 1 large ice cube.
Glass: Etched Rocks.
Garnish: Orange twist + plastic stirrer.
The Dante Negroni Bianco
Ingredients:
1 oz. Brooklyn gin
½ oz. Alessio bianco vermouth
½ oz. Carpano dry vermouth
1 oz. Quinquina aperitif
3 dashes of lemon bitters
1 dash of verjus/chardonnay vinegar
Method: Stir on ice and strain.
Glass: Nick & Nora.
Garnish: Lemon twist (discard) + baby's breath flowers.
Simplicity from New York – The Garibaldi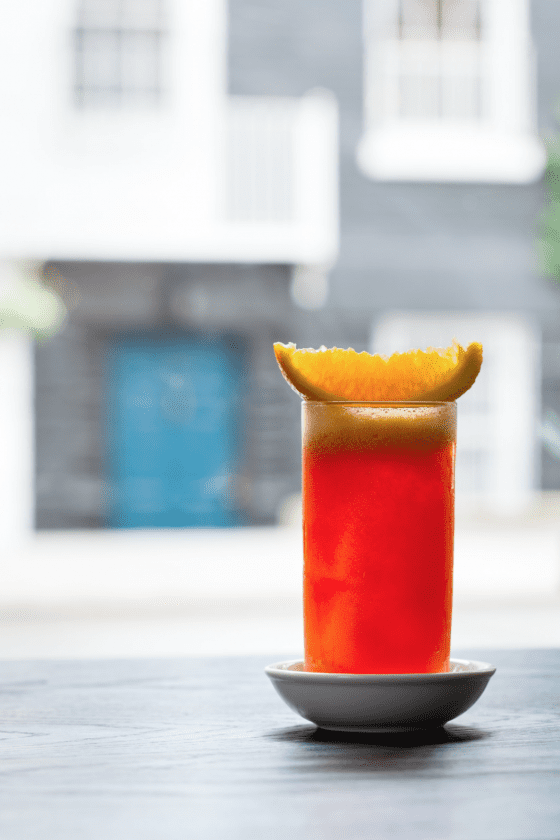 Ingredients:
1.5 oz. Campari
Fresh 'fluffy' orange juice
Method: Add 2 ice cubes to glass. Add Campari and a little of the OJ. Stir well to combine. Add 1 more ice cube and fill remainder of glass with OJ.
Glass: Garibaldi.
Garnish: Orange wedge resting on rim + white plate.
Watch the how to video here with Dante's Liana Oster on YouTube:
Candles from Dante
When you're fixing cocktails at home, you can go all the way and also purchase candles from the official Dante store with both Dante Negroni and Dante Cosmopolitan candles available.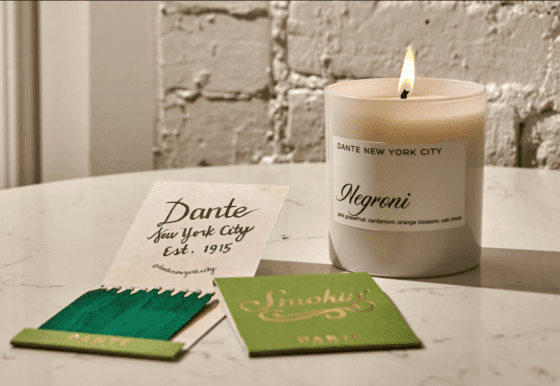 The bar also offers Smoked Salmon on toasted sourdough with capers, onion, watercress and a poached egg. So you can try that at home too.
Visited by Jerry Seinfeld and Patti Smith, Dante is so long-established that Anais Nin drank there too. The Caffe Dante website tells the full story including a photograph of Al Pacino on his way out of the door.
If you can't make it to visit Dante in person, instead try the Dante experience at home tonight.