Learn Comedy Writing on Your Time Zone
How would you like to learn how to write comedy for television and radio (or comedy skills for stand-up) from one of the world's most experienced teachers? Chris Head's name is familiar across ITV and the BBC and he is the author of a comedy writing handbook which has launched many careers – Creating Comedy Narratives for Stage and Screen (Bloomsbury). Zoom classes timed for America, Britain and Australia now help you find affordable training on your time zone, with a student community online and regular feedback.
This is a course with a difference, as you can learn at home, but also join other students on a community Trello space, where you can praise each other's work, share information and meet people from all around the world.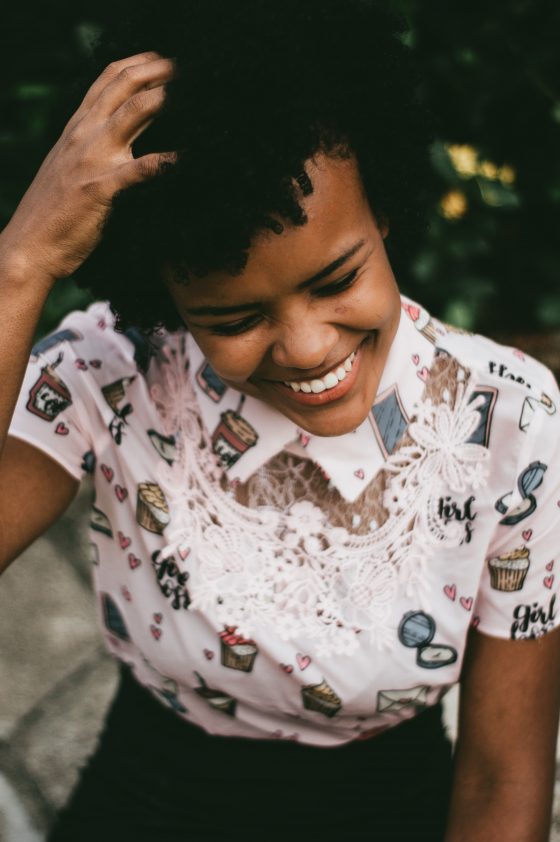 Stand-Up Comedy for Corporations
Chris Head's work has even helped with corporate training at ITV, helping people use stand-up comedy skills – for business. Starting in September 2021 and running into 2022, the Zoom training offers radio and television writing tuition.
Australian Student Offer
Take this course and you'll learn all about
* developing characters and relationships,
* creating comedic scenarios,
* structuring scenes,
* writing dialogue
* and constructing plots.
From Seinfeld to Father Ted
Be inspired by watching, analysing and discussing scenes from Fleabag, IT Crowd, Seinfeld, Curb Your Enthusiasm, Fawlty Towers, Blackadder, Atlanta, Royle Family, Modern Family, Detectorists, One Foot in the Grave, This Country, Alan Partridge, Father Ted, Gavin & Stacey, Friends and more.
How it works
Each class is made up of weekly 2 hour Zoom sessions where comedy clips are shown, discussed and analysed. You'll undertake creative exercises. There are also breakout periods for you to create something to bring back and share with the group. Throughout the classes you'll receive immediate feedback on your developing work. The sessions end with homework and you submit your work in advance of the next session for personalised feedback. You will also receive detailed notes on the topics covered after each session.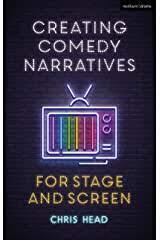 About Chris Head
Teacher Chris Head is a comedy director, script editor and author. His second book "Creating Comedy Narratives for Stage and Screen" has helped with training for recent clients with comedy drama sitcom scripts commissioned by Channel 4 (Chris script-edited one of these), a sitcom pilot broadcast on BBC Radio 4 (that he script-edited) and have been amongst the winners and shortlisted writers in the BAFTA Rocliffe comedy writing competition. Other clients have had comedy plays at the Edinburgh Fringe and Soho Theatre (that he script-edited and directed), have won Sitcom Mission and have had a commissioned sitcom on Channel 5. He also ran the Yellow Door script competition with BCG where the winners are having scripts developed by Lucy Lumsden and Chris, to pitch to channels.
The Radio Course
You will explore radio sketches from That Mitchell & Webb Sound, Newsjack, Chris Morris, Laura Solon, Lee Mack, The Mary Whitehouse Experience, Small Scenes, The League of Gentlemen, Cowards, The Goons, Million Pound Radio Show and John Finnemore's Souvenir Programme, alongside sketches from Monty Python records, podcasts like Live from Kirrin Island and the John Dredge show, and scenes from the radio series of Hitchiker's Guide to the Galaxy and the Mighty Boosh. 
If you want to write for Newsjack or other open door radio shows, or are looking to start your own comedy podcast with sketches or scenes, then this will give you a head start.
Explore a range of inspiring starting points for sketches including making use of radio's ability to easily conjure up far flung and extreme locations, personification (or anthropomorphic) sketches where animals and things come to life and parody sketches where sound effects and music can conjure up things like the news or a big budget drama to be lampooned.
15th September and 23rd September Start Dates
Writing Narrative Comedy (Sitcom and Comedy Drama) begins at 7.00pm every Wednesday night, for six weeks, starting in the United Kingdom from 15th September. In Australia, classes begin from 23rd September at 7.00pm every Thursday night. Depending on your time zone (for example, America) and preference, you can join any course.